Millennium - This Is Who We Are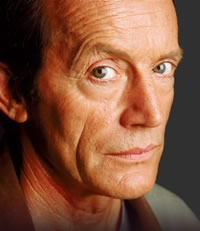 Welcome to Millennium - This Is Who We Are, driven by a passionate appreciation of creator Chris Carter's critically acclaimed Millennium TV series.
What is Chris Carter's Millennium?
Millennium was an award winning, hour-long apocalyptic drama series produced in 1996, that challenged the established boundaries of network television at that time. The beautifully shot dark drama, starred actor Lance Henriksen as series protagonist Frank Black, a retired FBI criminal profiler who used both his 'gift' and humanity against the ever increasing presence of malevolent evil within our society, towards the brink of the year 2000.
Throughout 67 episodes spread across 3 seasons, Millennium was at all times thoughtfully and passionately written, filmed and directed by Ten Thirteen Productions, the sucessfull team behind The X-Files. In sharp cutting contrast to the often ominous and violent imagery, Frank Black together with his family and professional colleagues brought a warming light into the series, set against a hauntingly emotional soundtrack by composer Mark Snow. Learn more about Millennium.
What is Millennium - This Is Who We Are?
M-TIWWA exists to recognise, highlight and show the world-wide appreciation and love that still exists for the incredible talent, imagination and creativity of Millennium's cast, writers and production crew. Both long standing and viewers new to Millennium alike will appreciate our increasingly detailed collection of Millennium Group-inspired profiles detailing aspects of every episode, cast, character and crew member, complemented by pages of deeper analysis, episode transcripts, credits listings that include uncredited actors, and a collection of classic archived as well as new Millennium inpired downloads and content.
Besides featuring fan-written Millennium episode reviews and further analysis in the form of episode articles, we've also integrated a multitude of trivia, facts and background information contributed via our respected and friendly community This Is Who We Are (TIWWA), the largest and most feature-laden Millennium dedicated forums you'll find online, where you can drop by to discuss the series, ask questions or just hang out, catch up and make friends with fellow Millennium fans.
We've also created an inspired Millennium Episode Locations Map which allows you to follow the international challenges of Frank Black and the intriguing Millennium Group.
Don't miss our integrated Millennium Music Guide featuring detailed profiles that include a wealth of information including lyrics, album and song details with music videos all in appreciation for the inspirational music that was featured and used throughout Millennium.
M-TIWWA features factual analysis and in-depth content about Chris Carter's Millennium, and is a modern, responsive platform for fans and enthusiasts keen to remember, learn something new, to come together to discuss, learn and discover much more about one of their favourite and most thoughtfully created shows of all time.
Take a quick tour with some of M-TIWWA's highlights...
Thank you for visiting M-TIWWA and please consider joining our This Is Who We Are Community Forums where you will recieve a friendly welcome from fellow Millennium fans!
THIS IS WHO WE ARE
The Old Man