Millennium Theme Music nokia ring tone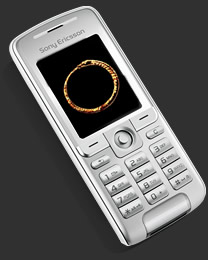 Phone ring tone facilities have improved over the years, with the latest models playing back MP3 audio files. However back in the day, if you had a Nokia mobile phone you could insert the following Millennium Ring Tone into the phone's Nokia Composer facility.
This content is included for posterity, if you are looking for a version of the ringtone for a modern smartphone, just use an .mp3 version of the Millennium theme and set it according to your phone's instructions.
The ring tone below was taken from the Millennium Midi file and converted using the online utility available at CellNews.net (this site has since disappeared). Whilst the midi file contains several instruments, Nokia phones such as the original 3310 model were unable to play polyphonic ring tones, therefore the Violin instrument was used to compose the ring tone as follows...