Welcome to Millennium - This Is Who We Are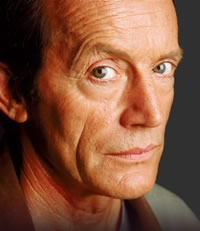 Millennium - This Is Who We Are (or M-TIWWA for short) is a privately-owned, fan website created by enthusiasts and dedicated to promoting Chris Carter's critically acclaimed Millennium TV series and to highlight the inspiring talent of Millennium's cast and production crew.
M-TIWWA features our comprehensive, database driven Millennium Episode and Credits Guide which includes hundreds of unique and detailed profiles of each episode as well as including profiles of every cast, character and crew member to work or appear on Millennium. It also includes multimedia, downloads, Episode Trivia listings and painstakingly checked Episode Transcripts, and an inspired Millennium Episode Locations Map which allows you to follow the international journeys of Frank Black and the fascinating Millennium Group.
Our Millennium Episode and Credits Guide also features Episode Reviews and further analysis in the form of Episode Articles which expand on the episode's themes and influences. We've also integrated a multitude of trivia, facts and background information contributed via our forums by the shows fans, all in one convenient place.
Don't miss our integrated Millennium Music Guide featuring detailed profiles including a wealth of detailed information, lyrics, album and song details for the inspirational music that featured and used throughout Millennium.
M-TIWWA features ever-increasing factual and in-depth content about Chris Carter's Millennium and is a modern, responsive, web-standards based platform for Millennium fans to enjoy one of their favourite shows.
The website continues to include the respected and friendly This Is Who We Are, the largest and most feature-laden Millennium dedicated forums you'll find online where everyone's opinion is welcome.
Take a quick tour of our site...
Thank you for visiting M-TIWWA, please consider joining our This Is Who We Are Community Forums where you will recieve a friendly welcome from fellow Millennium fans!
THIS IS WHO WE ARE
The Old Man