23rd May 2003 By Graham P. Smith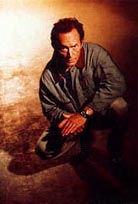 As you"ve probably already noticed, the behind the scenes work on redesigning MillenniuM Desktop UK has now been completed. New features such as the dynamic Menu Bar should make the site easier to navigate. MDUK now features information and statistics direct from its MillenniuM Message Board, This Is Who We Are. This integration with TIWWA allows for you to now see instantly who is online at TIWWA as well as immediately being presented with the most recent posts and topics of MillenniuM Discussion. A new fully function internal Search Engine and the promise of more forthcoming quality downloads, features and articles from Chris Carter's television series MillenniuM lie ahead without any annoying pop-ups or banners.
MDUK has come a long way since it began and we hope you"ll approve of the alterations. As ever please let us know your thoughts. Meanwhile thank you once again for your continued support. The adventures of Frank Black live on...