31st July 2003 By Graham P. Smith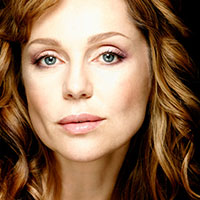 MillenniuM Message Board, This Is Who We Are is proud to present its second Millennium celebrity interview. Scott Pugliese, a TIWWA Elder (one of the Moderator/Admin Team) has published a very special letter from Ms Sarah-Jane Redmond who played Frank Black's Nemesis Lucy Butler during all 3 Seasons of Millennium, quickly earning a special place in the hearts of Millennium fans world-wide.
Scott, on behalf of This Is Who We Are has been corresponding with Sarah-Jane for many weeks. Sarah-Jane has chosen to answer many of Scott's prepared questions in the form of a letter as well as adding many of her own thoughts and recollections whilst working on the show.
Sarah-Jane discusses her first meeting with Millennium creator Chris Carter, how she eventually became the face of Legion as Lucy Butler and of her thoughts on Lance Henriksen who portrayed Frank Black and Terry O"Quinn, The Group's Peter Watts.
Millennium Desktop UK and its Message Board, This Is Who We Are would like to extend it's sincere and grateful thanks to Ms Redmond for taking the time to correspond with Scott and ultimately with fans of Millennium.
Interview with Sarah-Jane Redmond.