6th November 2001 By Graham P. Smith
I recently had the pleasure of receiving an email from the author of a new site dedicated to Millennium memorabilia and collectibles. The site is called Millennium Collections and is run by Matt Bunch. It's still under construction but is looking very good indeed. You can check out such gems as the Millennium Cap and Alarm Clock.
Matt is also designing some new screensavers and if they are like his Millennium Flash animations which recently featured on The Millennial Abyss, they will be very impressive.
Matt has been scouring the globe for all kinds of collectibles to feature on his site and one of his most recent finds is an audio book of "The Frenchman" (aka the pilot of MM), narrated by Bill Smitrovitch (who played Bob Bletcher). Now if Matt was to record it as a series of MP3 files that would be very much appreciated indeed!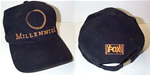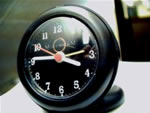 Find his site at Millennium Collections