22nd April 2004 By Graham P. Smith
It's the breaking news that US based Millennium fans have been waiting for and here are the all important details on the DVD Box Set Release. The Region 1 DVD release of Millennium: The Complete First Season specifications are as follows...
Millennium will be released in a Six Disc DVD Box Set containing all Season One 22 Episodes. Retailing in US stores at a list price of $59.98, the Region One US version will be known as Millennium: The Complete First Season in keeping with Fox's previous TV to DVD Shows.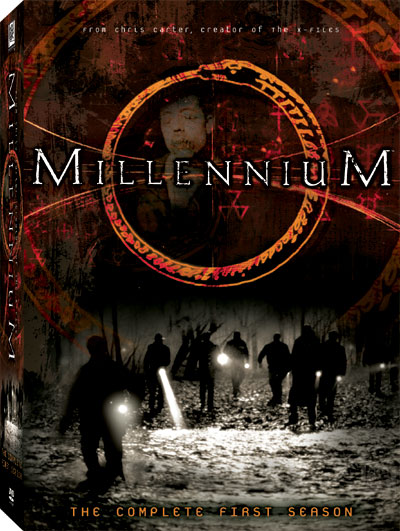 Aspect Ratio: 1.33:1 Full Screen
Soundtrack: English, French and Spanish Dolby Surround
English and Spanish subtitles
Special Features:
Pilot with Commentary by Creator/Writer/Executive Producer Chris Carter
Gehenna with Commentary by Director David Nutter
The Judge with Commentary (participants TBD)
Featurettes:
Order In Chaos: Making Millennium Season One
The Academy Group
Main Title Design
TV Spots (Episode Trailers) for all 22 episodes
Trailers: Alien Quadrilogy, Planet of the Apes 35th Anniversary, Predator Special Edition, and X-Files Series
The release was previously confirmed for July, the exact date now known to be 10 days later than the UK release date of 12th July 2004.
Source: DVD Times