12th May 2004 By Graham P. Smith
Scroll down the page to the 1st of May 2004 and you"ll see the Box Set Cover Art for Millennium in its Netherlands release.
Play.com have today updated their pre-order page with the exact same cover depiction which tells us that the European release does indeed have a different set of cover art and also that despite every pre-order site listing the release as Millennium: Season One DVD Box set, it is fact going to be referred to with the same title as the US version, Millennium: The Complete First Season.
Presented here are the two versions of the cover art which I think are excellent.
Region 2 European: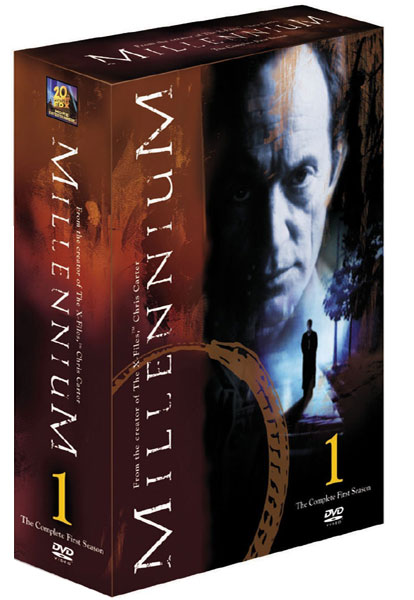 Region 1 US: