8th June 2004 By Graham P. Smith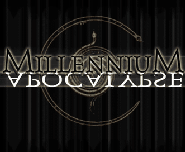 Millennium Apocalypse is the name of the new fan created unofficial mini-series currently in production in the US. The mini-series will comprise of online episodes to be broadcast weekly and they will be released on DVD format together with behind the scenes features once the first season has been broadcast. Taking the format of 10 minute episodes to be delivered in the popular MPEG4 based compression codec DivX, the series will follow the journey of Frank Black's grown up daughter Jordan, already cast as Shoni Alysse Cook.
A very talented group of Millennium enthusiasts are currently writing and producing scripts and filming is believed to have begun.
Digital Shadow Film's Project Co-ordinator and Director Jason Morris reveals more details at the still under development Millennium Apocalypse.