1st August 2004 By Graham P. Smith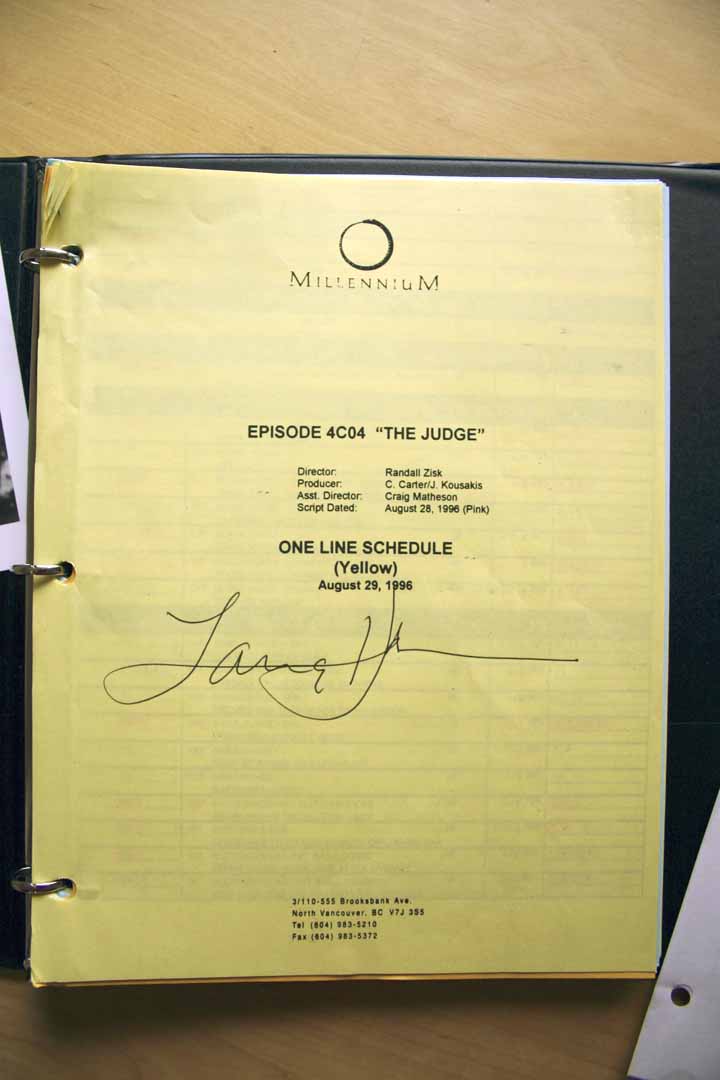 For the Millennium fan this has to be the most sought after collectible in a lifetime. In conjunction with Lance Henriksen Magic (Edit: Site has since closed) , Lance Henriksen will soon be auctioning off his entire collection of treasured Millennium scripts. These are the actual scripts issued by Ten Thirteen Productions and are totally unique: each one is signed by Lance Henriksen and comes in a professional black folder complete with an autographed photo, call sheet, online schedule, shooting schedule, and location map. Many of them are annotated with Lance's private notes, giving an insight into how he developed the character of Frank Black. We have been fortunate to see close up photographs of Lance's handwritten notes and they are very special indeed.
In addition, there will be an auction of Lance's script for the 1994 film No Escape (aka The Penal Colony), which is professionally bound and signed by the actor, also containing Lance's notes and thoughts on the role of the Father.
When asked to comment to Sue Myatt at Lance Henriksen Magic (Edit: Site has since closed) , Lance said "Life is a two way street: I have to give something back".
The forthcoming auction will be separated into smaller auctions, each one offering one or two scripts and will raise money for the humanitarian charity, Plan International. All proceeds of the auction will go to the charity to support their Children at Risk campaign.
You can read more about this marvellous opportunity to own one or more of Lance Henriksen's personal scripts at Lance Henriksen Magic (Edit: Site has since closed) . For further information be sure to visit the Overview Page [link expired].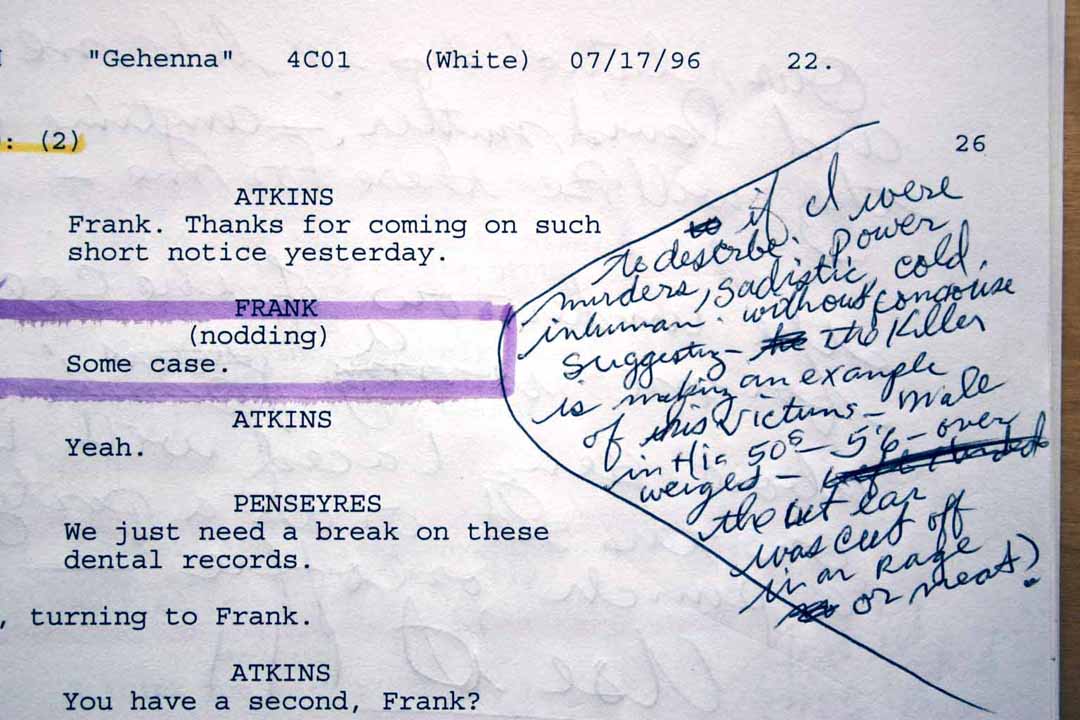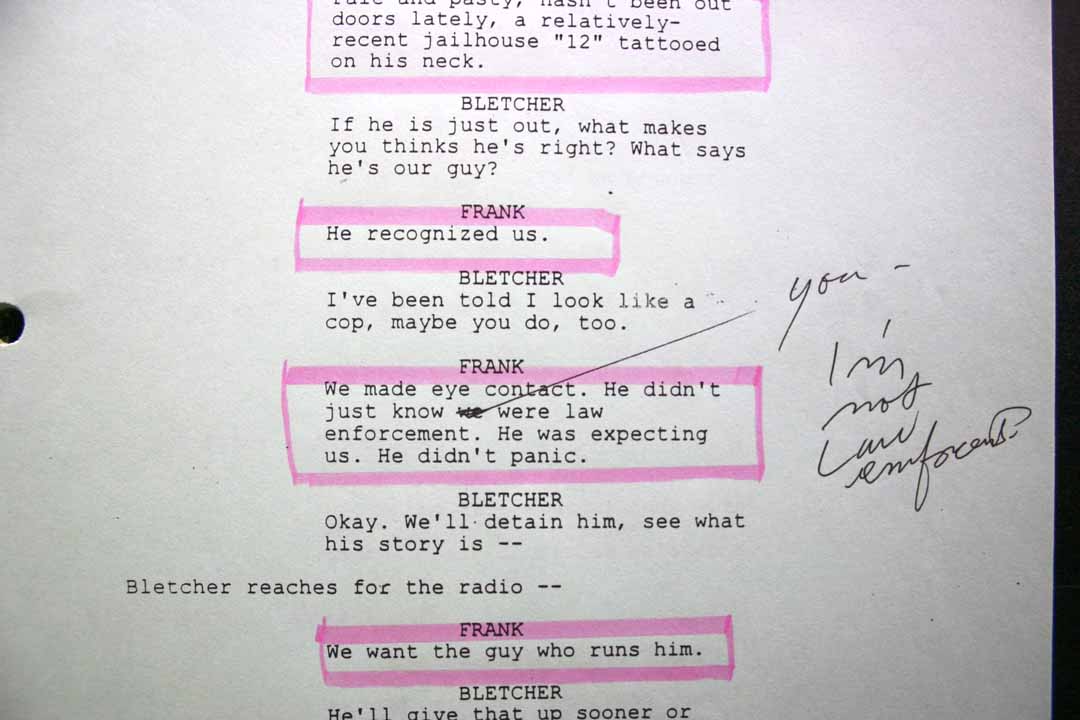 I was fortunate sometime ago to win on eBay, a script for the Season Two episode The Curse of Frank Black. Its a highly treasured item and one which provides unique insight into the episode and 1013's hopes and interpretations for my favourite Millennium episode. Whilst I receive great pleasure from owning and reading this script, the thought of actually owning one of Lance's actual signed scripts and the technical information that goes with it is immeasurable. Lance is extremely generous and we hope that the scripts will make it to Millennium fans where possible as opposed to general movie/TV collectors. Whoever is successful in each successive auction, we hope that they may be treasured and carefully stored as Lance intended, whilst raising the highest amount of funds for charity.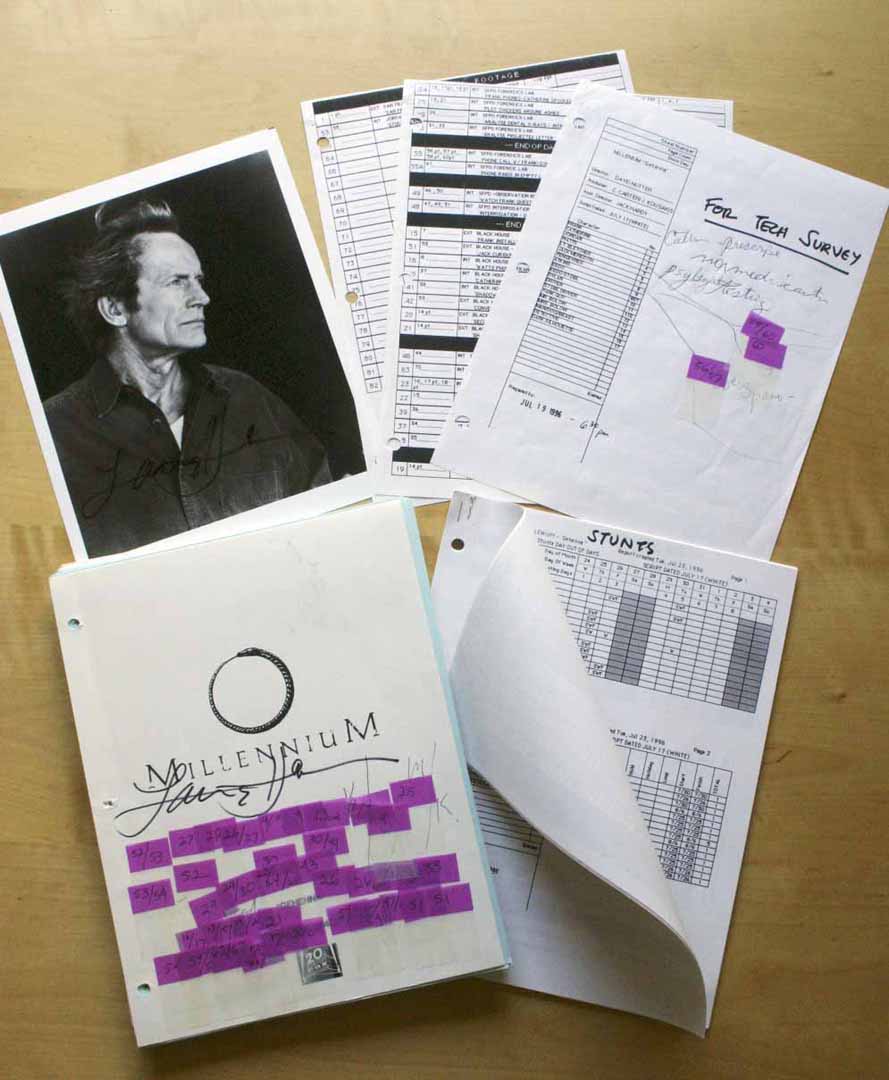 Sue advises, "I am managing the marketing of the scripts and running the auctions for Lance. Bidding will start on eBay for the first two scripts on Saturday 7th August 2004 12:000 GMT. Make sure you save the following link in your favourites - [link expired]. (Individual script listings will appear on this page when the auctions go live.) And make sure you keep visiting Lance Henriksen Magic for regular updates. This is your chance to own a unique item of television history!".
Make sure you bookmark or add that link to your favourites. To assist we"ll be actively promoting the auctions over the next few months. Our thanks to Sue Myatt and Lance Henriksen.