7th August 2004 By Graham P. Smith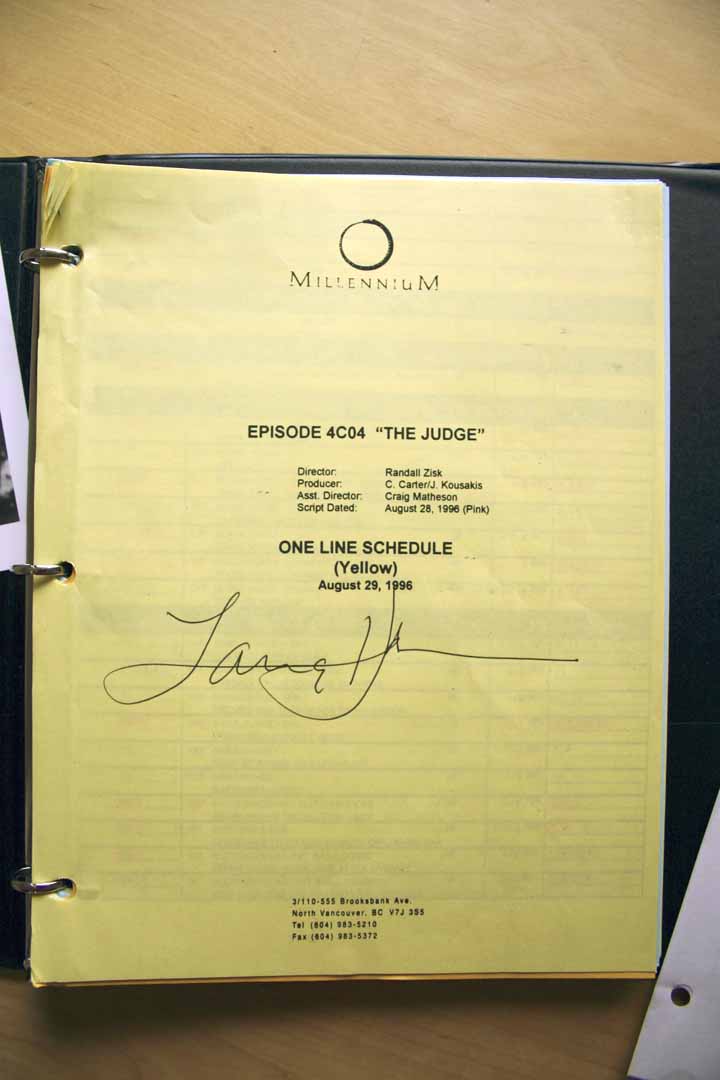 The charity on-line auction is now under way - visit the Lance Henriksen Millennium Scripts Page at eBay [link expired] in conjunction with Lance Henriksen Magic (Edit: Site has since closed) for your chance to bid and win one or more of Lance's own signed scripts.
Keeping checking back to see the latest auctions which also include scripts for Near Dark and other movies. The first two auctions are now underway with Gehenna and The Judge up for bidding. Each auction is running for 7 days and will raise money for Plan International's Child At Risk Campaign.
Also don"t forget to get your entry in to win a free copy of Millennium: The Complete First Season at our competition page, the closing date is 10th August.