8th September 2004 By Graham P. Smith
Many thanks to someone called FunkyJudge(!) who contacted me to point out that Lance Henriksen is expected to appear at the London Expo Show later this year, 16th to 17th October at the Royal Victoria Dock, London. For more information visit the London Expo website.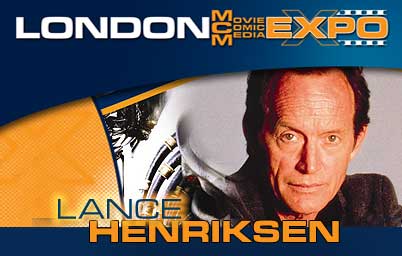 Who knows you could even be sitting down to dinner with Frank Black himself! There is no doubt that his presence coincides with the October release of Aliens vs Predator and I would hope to see Lance appear on the BBC's Michael Parkinson show or I"ll never pay my licence fee again!