5th December 2004 By Graham P. Smith
Congratulations to both Lance Henriksen and Sue Myatt creator of Lance Henriksen Magic (Edit: Site has since closed) who have successfully raised over £11,000 so far for charity. The Millennium Script Auctions continue with Season Three and Sue is hoping to get all of the remaining scripts online before Christmas.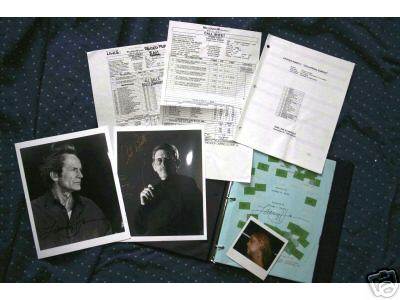 Lance Henriksen, Millennium's Frank Black has included signed photographs and many personal notes within the scripts which also contain extra items such as online schedules, call sheets and Day out of Days sheets. See each individual auctioned script for specific details of what it contains.