17th June 2005 By Graham P. Smith
The excellent TVShowsonDVD have revealed the artwork for the DVD Release of Millennium: The Complete Third Season. The image below represents the Canadian version of the Region 1 artwork that includes a reminder that the French Language soundtrack is included within the DVD Box Set.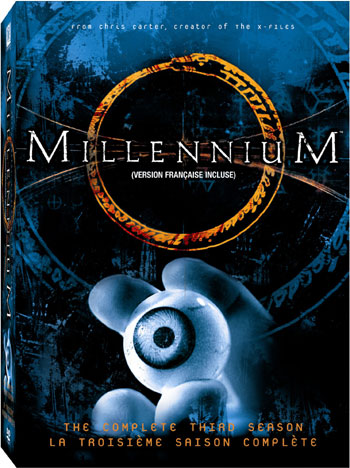 After the somewhat stark red choice for Millennium Season Two, its nice to see one of Season Three's most striking images (from Saturn Dreaming of Mercury) set against the blue background. Season Three of Millennium has traditionally always been represented with a blue theme, since it's original release on Laserdisc. By comparison, here are the UK Region 2 covers for Millennium Season Three and again, the bluish tint makes an appearance...
Internal Box Cover Art: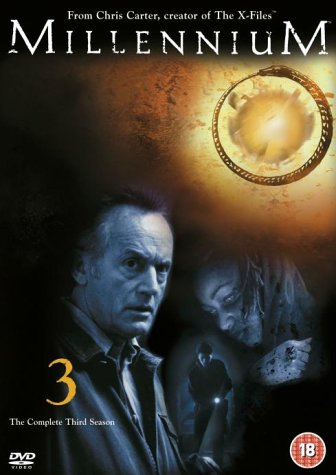 External Sleeve Region 2 UK S3 DVD Art: