8th February 2002 By Graham P. Smith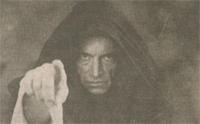 An interesting email arrived this morning from Mrs Henriksen. Apparently the Henriksen family are auctioning off a rare and valuable piece of memorabilia from Lance's Pit and The Pendulum which you may seen. If you haven"t seen this remake of the classic Edgar Allen Poe story, look out for it as Lance really puts a lot of effort and enthusiasm into the role of Torquemada the Dominican Barefoot Priest, High priest of the Spanish Inquisition.
The item for sale is a rare, one of a kind 4" X 7" Banner of the Inquisition from the motion picture. Featured prominently in the film, the four by seven foot Banner of the Inquisition was made in Rome, Italy. The design is embroidered on to a background of gold coloured velvet.
Only one in existence, the banner was given to Lance Henriksen as a gift by the director of the film, Stewart Gorden. Beautifully executed, no puns intended, and in perfect condition, having survived the rigors of filming the movie and the trip from Rome to L.A. The banner has been stored since 1991 by Lance Henriksen. It can now be yours if you can bid high enough.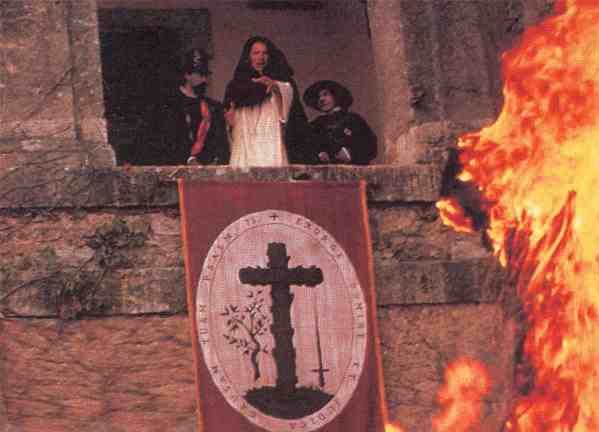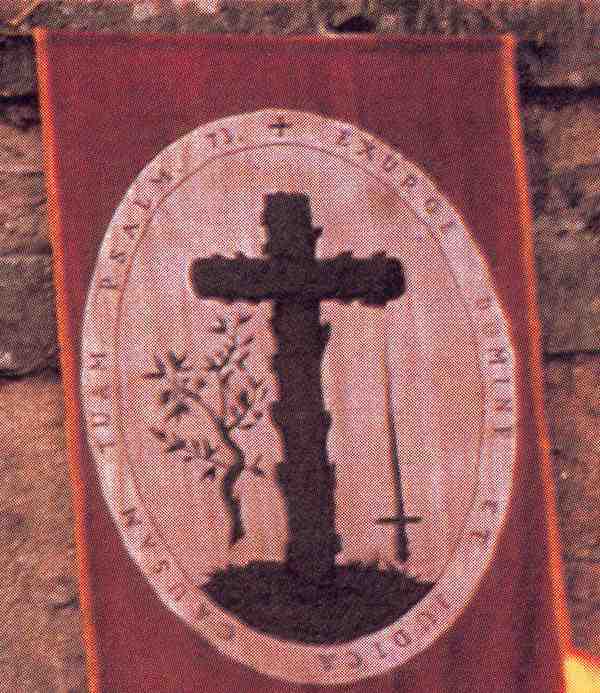 Click here to visit Item # 1509962018 [Link removed - now non-existant.]