30th July 2008 By Graham P. Smith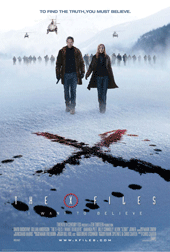 To celebrate the cinema release of X-Files: I want to Believe, Forbidden Planet invite you to meet Chris Carter & Frank Spotnitz on Thursday 31st July between 1-2pm at the Forbidden Planet Megastore, 179 Shaftesbury Avenue, London, WC2H 8JR.
We"re sorry its short notice but if you get the opportunity to attend, please feel free to post some photos of your meeting in our forums. You can find more details at the Forbidden Planet website. X-Files: I want to Believe is released in the UK on August 1st.
Thanks to Millennium Virtual Season 5 producer ZeusFaber for the heads up!