8th September 2008 By Graham P. Smith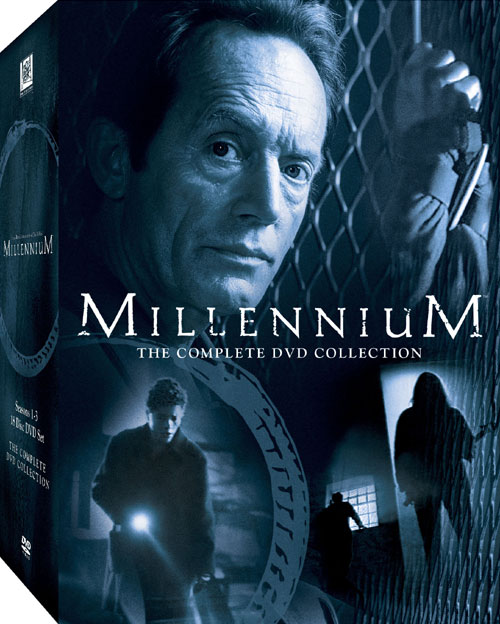 TVShowsonDVD have released a fantastic image of the packaging artwork for the region 1 18-disc set of Millennium - The Complete DVD Collection. The region 2 release of this box set of all 67 episodes of Millennium was released back in October 2005. The reason for the delay in getting this box set out for region 1 US consumers is unknown, but the release date is apparently October 28th, making it a great Halloween gift!
Fans in our forums have already noted that Amazon.com
's specs for the contents of the discs are incorrect, with episodes such as The Judge, 52666 and The Well-Worn Lock seemingly missing from the list, as well as the second season episode 19:19. This is bound to be a snafu and its very unlikely that the actual release will be missing any episodes. The region 1 box set contains the same number of discs as the region 2 release, 18 in total. Perhaps we"ll see some new special features in a possible Blu-Ray release one day.
Our thanks to David Lambert at TVShowsonDVD.com for the artwork.