24th September 2008 By Graham P. Smith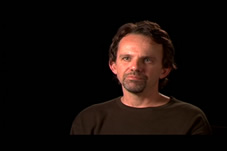 Television channel Zone Horror are to commence airing Millennium on October 4th 2008. To coincide with their new acquisition, an interview with Frank Spotnitz, writer and co-executive producer on Millennium Season's 1 and 3 has been posted on their website. It's refreshing to see a new Millennium based interview after all these years.
Zone Horror currently broadcasts in the UK on Sky Digital Channel 319, Virgin TV Channel 170 and Freesat Channel 138.
You can learn more about the talented and respected Frank Spotnitz in his crew profile. Also of interest, MovieScope Magazine also posted a new interview with Frank Spotnitz in Volume 2 No3 2008 in which Frank talks about The X-Files series, the movie The X-Files: I Want to Believe and being "blamed" for 9/11. They currently offer a free look at the digital copy on their website.