3rd October 2008 By Graham P. Smith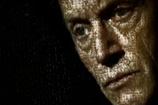 UK television channel Zone Horror have changed the air date for their première of Chris Carter's Millennium television series from tomorrow (October 4th) to next Monday (the 6th) and instead will be screening the first 3 episodes back to back, Pilot, Gehenna and Dead Letters.
Zone Horror would appear to be following the traditional air date order of episodes which is also how they are presented on the DVD release. If you are interested in learning more about the varying episode order of Millennium, you can find out more here in our Episode Order Guide.
As well as a recent interview with writer Frank Spotnitz, Zone Horror have also added a new Millennium feature summary to their website entitled, "I see what the killer sees - Millennium on Zone Horror".
Zone Horror currently broadcast on Sky Digital Channel 319, Virgin TV Channel 170 and Freesat Channel 138. Zone Horror is currently available as a free-to-air service on Eurobird 1 and is part of Virgin Media's XL package. Its also believed the channel will soon be launched in Poland.