30th December 2008 By Graham P. Smith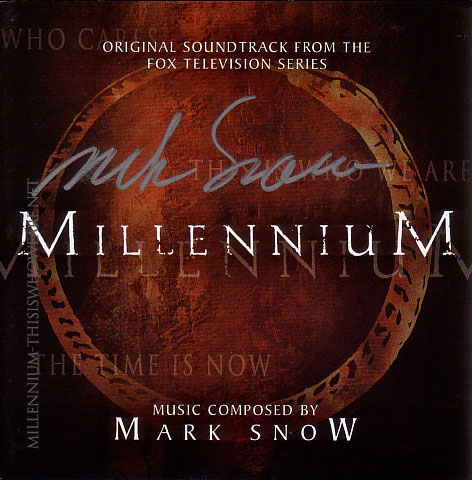 A new page has been added to our Millennium Music Guide, highlighting the important release from LaLaLand Records of Mark Snow's 2008 Limited Edition Millennium soundtrack. The guide highlights track listings and features images from this fine 2 disc release for posterity.
A number of fans have contacted Millennium-Thisiswhoweare.net to say how impressed and overjoyed they are with this long overdue release of Mark Snow's captivating theme score. We heartily agree with them. If you haven"t yet ordered a copy from LaLaLand Records, be quick!
Millennium Limited Edition Soundtrack Guide.