29th May 2009 By Graham P. Smith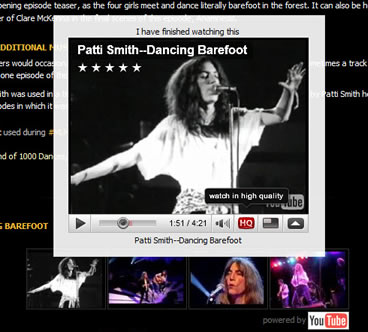 I"m pleased to announce that we have now added Youtube video's to our Millennium Music Guide, courtesy of Youtube's API. You can now instantly watch videos and listen to many of the songs and music profiled in our Music Guide, some of which include live versions. Examples include Patti Smith's Dancing Barefoot, America's A Horse with no Name and of course Love is Blue!
Not every song is available and videos will change given the frequent updates people make to Youtube. In many cases, HD versions of the videos exist for improved quality.
Its taken a long time to populate the Millennium Music Guide with the best combination of keywords through trial and error, I hope you find it useful and that the feature enhances your use of our music guide to Millennium.