2nd August 2009 By Graham P. Smith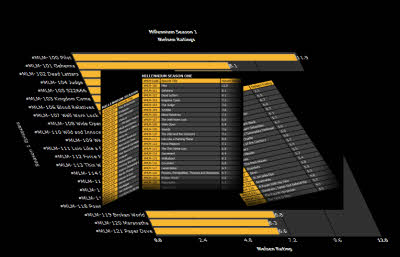 Amongst the many casual and more frequent visitors to Millennium - This is who we are, the eagle-eyed amongst you may have noticed our section dedicated to archiving Millennium's Nielsen Ratings in our Episode and Credits Guide.
This section has been expanded into two parts, the first being a unique record of each season and episode's original Nielsen Ratings. In the second part, we plot the statistical data onto graphs and Libby provides an intriguing and thought provoking analysis of Millennium's rating trends.
Head over to the Millennium Nielsen Ratings in our comprehensive guide to Chris Carter's superb Millennium.