31st October 2009 By Graham P. Smith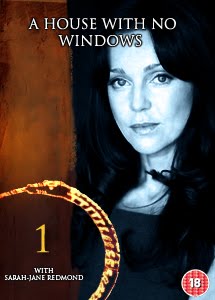 Sarah-Jane Redmond together with fellow Millennium stars Van Quattro, Missy Crider and Barry Levy recently all gave of their valuable time to further support the BacktoFrankBlack campaign by recording some eerie and atmospheric Halloween poems and special greetings to the fans of Millennium.
BacktoFrankBlack.com, the campaign dedicated to seeing the return of Chris Carter's Millennium, has now concluded its special week long homage to "The Curse of Frank Black", the sublime Halloween-themed episode of Millennium by publishing these exclusive and fantastic recitals, including Sarah-Jane reading "A House with No Windows" by Richard Jones, Van Quattro (Willi Borgsen) reading "Ghosts" by Fannie Stearns Davis, whilst Missy Crider (Janette Vitti) brings life to "Waiting For A Miracle" by Leonard Cohen and Barry W Levy (Braylock) tells this traditional tale of the Devil's liege herself by reciting "The Hag" by Robert Herrick. Please be sure to head over to BacktoFrankBlack to enjoy the readings and to add your thoughts and comments.
Millennium - This is who we are extends its congratulations to the team at BacktoFrankBlack.com, especially our thanks to the creative enigma that is Mark Hayden and thank you to the wonderful stars of Millennium, Sarah-Jane, Missy, Barry and Van for your ongoing support and incredible talent. Hopefully the comments so far received at BacktoFrankBlack will speak for themselves in showing the gratitude and appreciation of the fans of Millennium for your creativity, generosity and support.