25th October 2016 By Graham P. Smith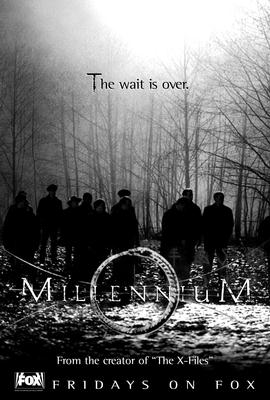 Tonight, Millennium and more importantly it's legion of fans and enthusiasts throughout the world celebrate the show's 20th anniversary. The episode Pilot, sometimes referred to as '2000', was first broadcast on the 25th October, 1996.
For those who don't know, Millennium was a critically acclaimed, award winning hour-long apocalyptic drama series, which was produced by the Fox Television Network in the United States between 1996 and 1999. It was based on an original idea by Chris Carter, who of course also created The X-Files and was produced by Carter's Ten-Thirteen Productions.
Millennium's influence on the television industry has been discernible so often throughout the last two decades, especially in terms of what could and should get past the US network censors and the show has influenced many similary themed series and films about criminal profilers, serial killers and the nature of what we perceive to be evil.
For me personally, there will only ever be the original and best, the series that grabbed my attention and imagination, and of course that influenced me to start and run this website for the last fifteen years, which in itself has introduced me to so many wonderful people over the years.
However you choose to celebrate Millennium's twentieth anniversary, or whether you are just watching the series for the very first time, please do take a moment to let us know in our community forums.
Meanwhile, thank you Chris Carter, the incredibly talented cast and crew of Ten Thirteen Productions and of course Twentieth Century Fox for together creating one of the finest, most rewarding and in depth pieces of television ever to have been produced.