11th November 2017 By Graham P. Smith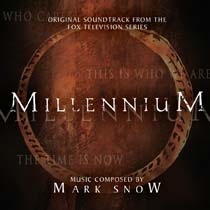 La-La Land Records are currently running a one-week only sales promotion dedicated to soundtracks from the nineties, which includes some great reductions on both available volumes of Mark Snow's stunning Millennium Soundtrack.
La-La Land's announcement reads:
"NIFTY 90's SPECIAL! ONE WEEK ONLY!
The 1990's generated some of the most amazing contemporary scores in cinema! Join us in celebrating this period with incredible prices on the following selected group of some of the decade's most exciting scores!".
This is an ideal opportunity to buy music from Chris Carter's Millennium,
Thank you La-La Land Records and Mark Snow for making these long-awaited releases possible.
Related links: