13th October 2018 By Graham P. Smith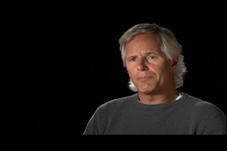 It's October 13th once again so we'd like to join Millennium and X-Files fans in wishing Chris Carter a very Happy Birthday!
Christopher Carl Carter was born 62 years ago today in October 1956, the elder son of William and Catherine Carter. You can learn more about him via Libby's Chris Carter crew profile.
Will you be celebrating Ten Thirteen Day with a few favourite episodes from your Millennium and X-Files box-sets? If so, let us know which episodes and series you choose.