20th June 2002 By Graham P. Smith
Today's update is the Original USA Trailer for Episode 16 of Millennium. Covenant sees Frank Black travel to Weber County, Utah.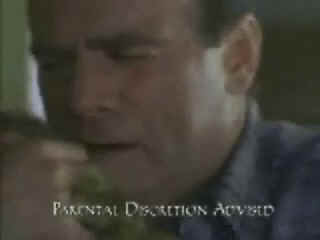 The District Attorney's office convicted Sheriff William Garry of murdering his wife and three children. Garry had confessed to the crime, and his fingerprints were found on the murder weapon, a tool used for carving wood. Now all that remains is for the jury to decide if Garry should receive the death penalty. Smith hopes Frank can develop a psychological profile that will leave no doubt in the jury's mind that Garry is a cold, calculating murderer. But is Frank convinced?