4th August 2002 By Graham P. Smith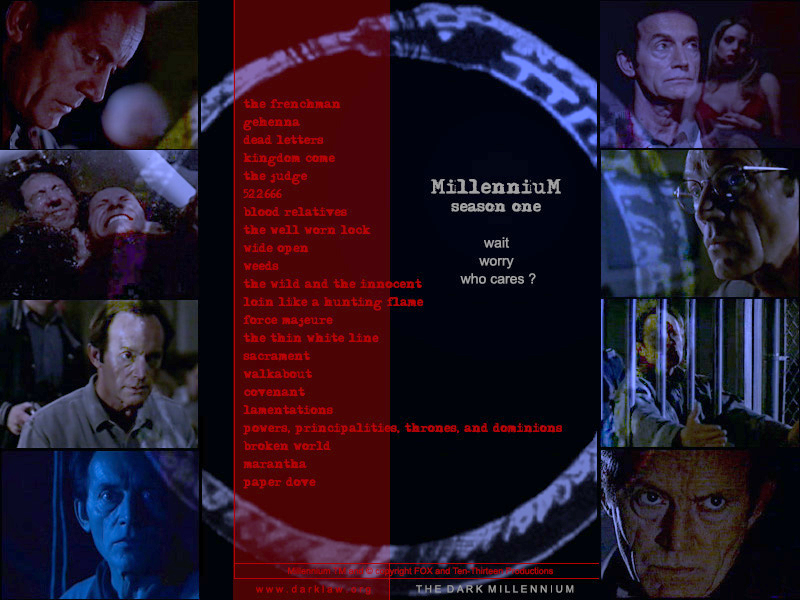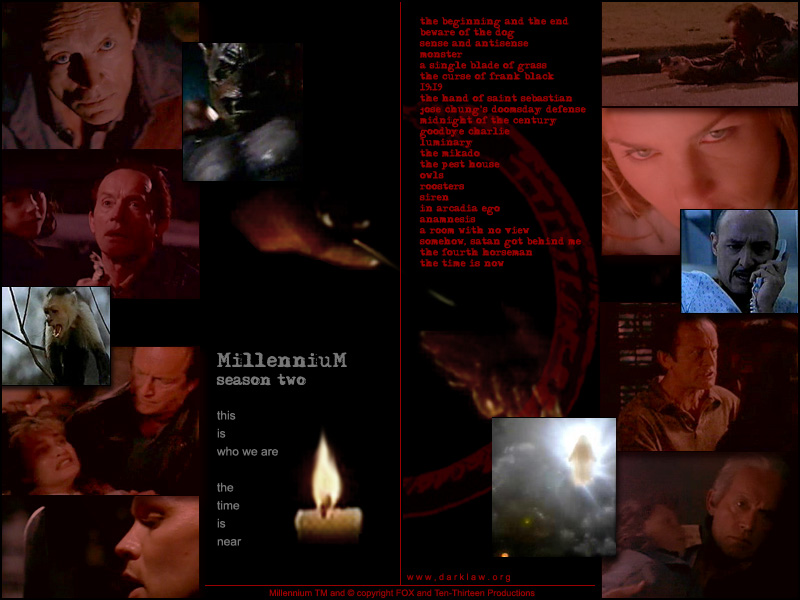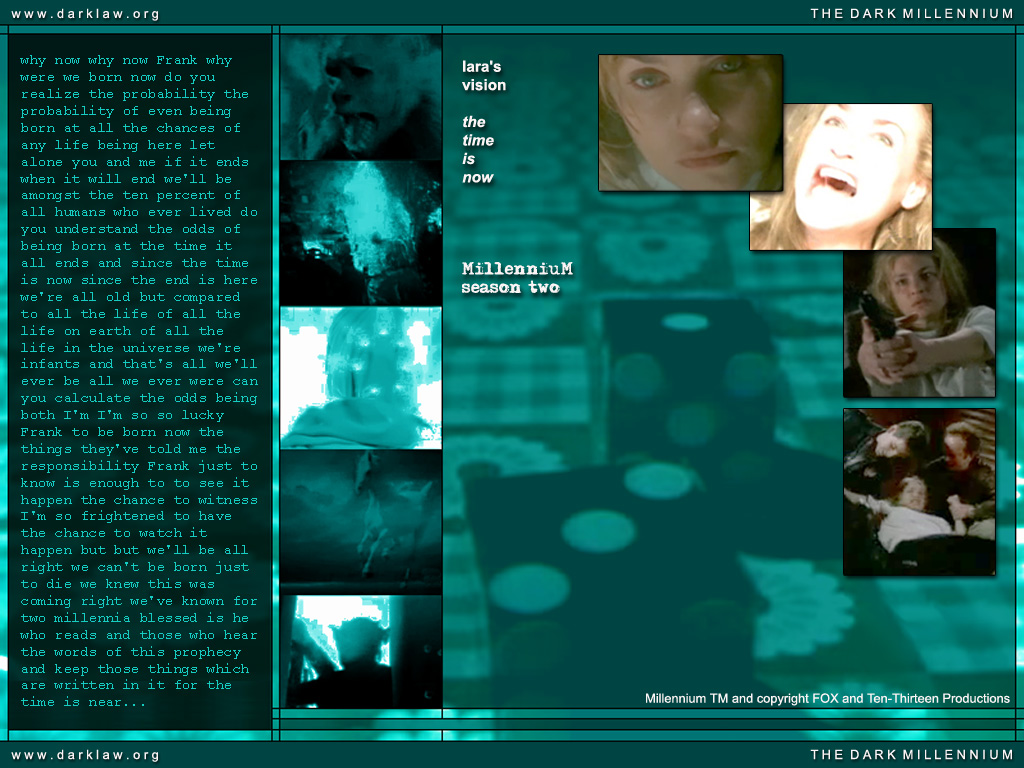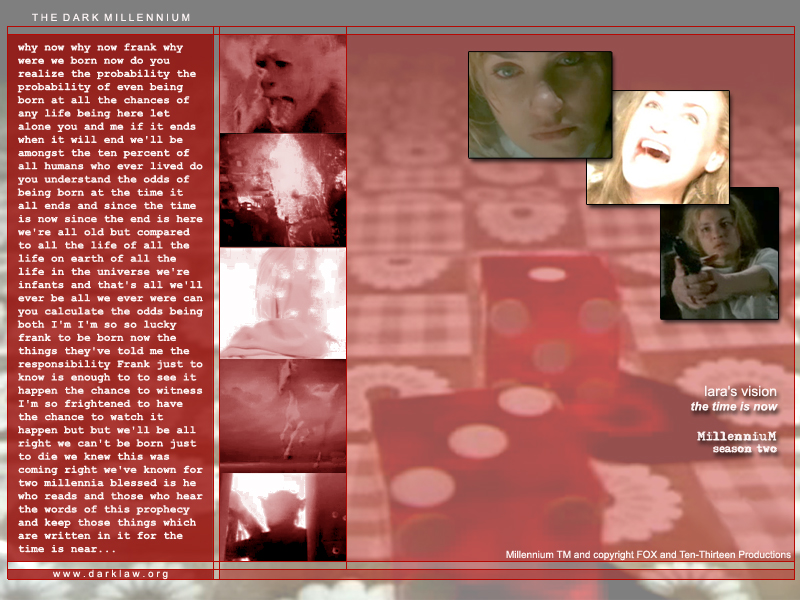 You can find more information in the updated Millennium Wallpaper section of this site.
If those fine depictions of the forthcoming Apocalypse are not enough, The Dark Millennium has also created a stunning new Millennium Screen Saver.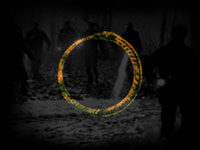 Featuring what looks like Flash technology, Mr Lott's Screen Saver describes Mr Lott's vision of what the Millennium Group is all about. The actual full Soliloquy which I would love to publish, space permitting, is from Season Two's finale, The Time Is Now and is almost three minutes in length.
The screensaver features the first few verses in full stereo spoken over a changing Millennium inspired background and is truly a joy to behold. If you have dial up modem connection, I urge you to still download its 7Mb file. Then all you have to is cope with the headache of choosing which screen saver to enjoy, this one or Millennium Collection's outstanding Millennium Quotes Screen Saver. I have awarded both creations 5 Stars. Again you can find more information in the updated Millennium Screen Saver section of this Download Section. Enjoy.