An 80 Lb Snake And Other Stuff!
---
Had a busy couple of weeks!!
Last week was the final day of my homeschool group..we've been discussing The Lorax and the conservation issues surrounding this Dr. Suess classic. I saw these kids twice a month for the last three months and I must say I miss the little crumb- snatchers! Here's a pic of my class in front of the "Lorax" mural we created during the course of the class!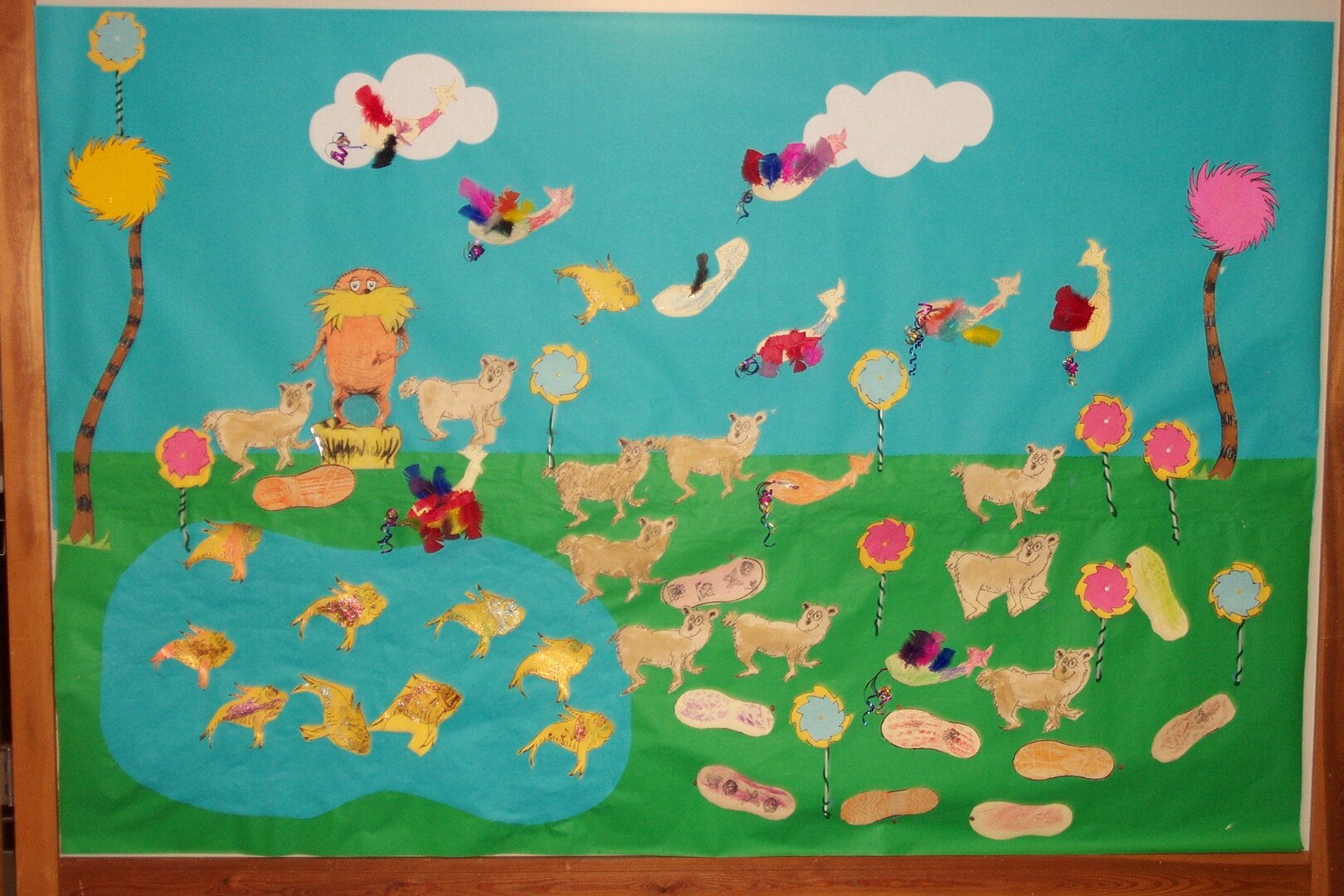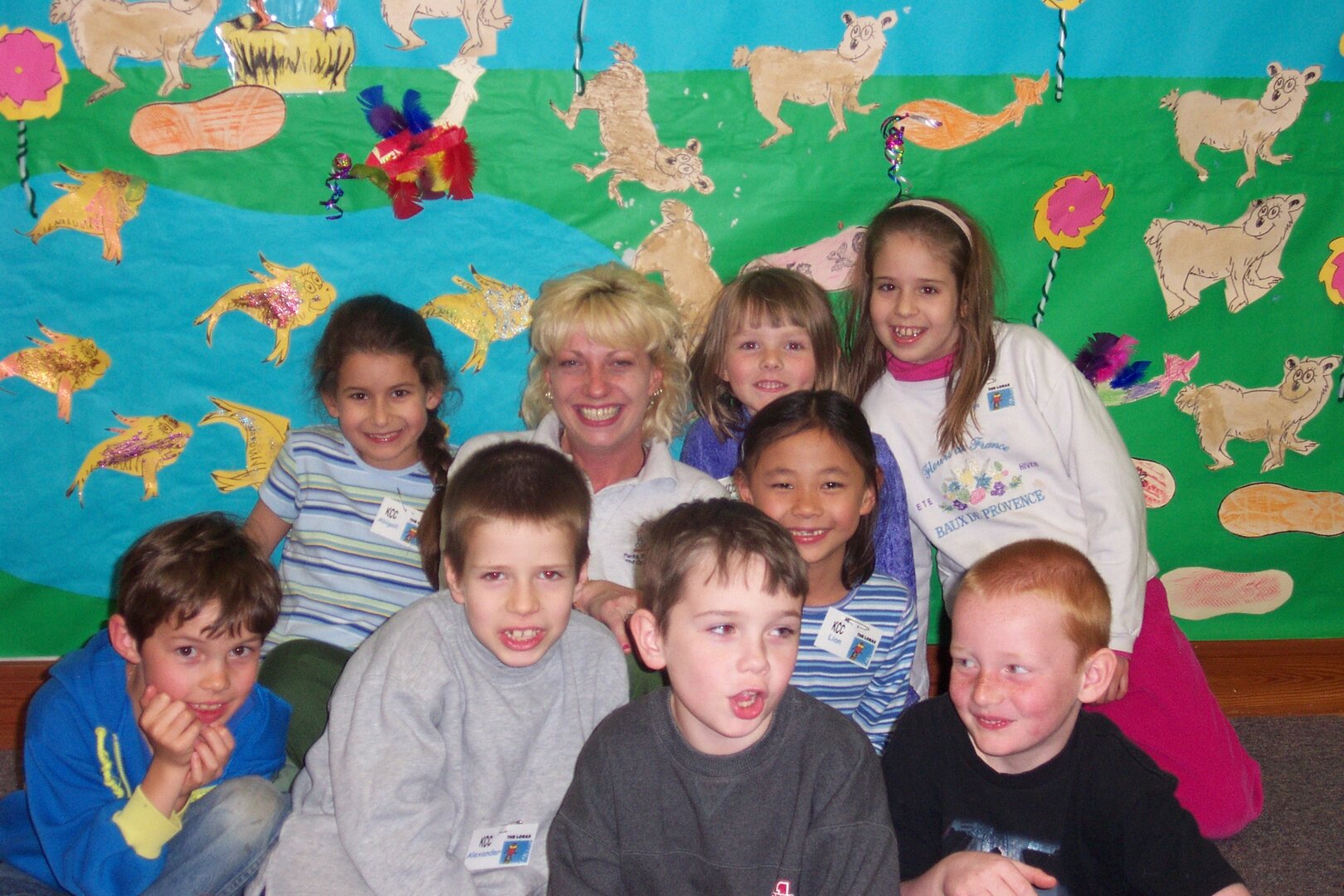 This weekend I worked a park celebration that had over 1100 attendees! Needless to say, that was a busy tiring day. On Sunday, I spent most of the day exploring the Reptile and Exotic Animal Show at the state fairgrounds in Raleigh. Interesting stuff as well as a great place to people watch! Exotic animal lovers are quite a motley bunch!! :grin: Had a picture taken with an 80 pound snake around my neck-God! That thing was heavy! Check it out.....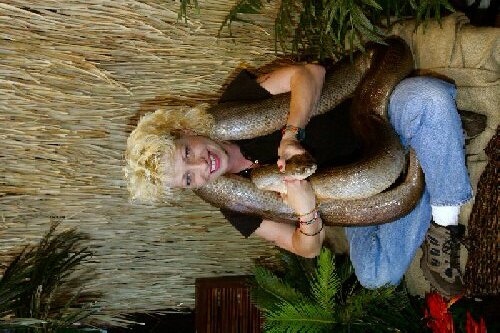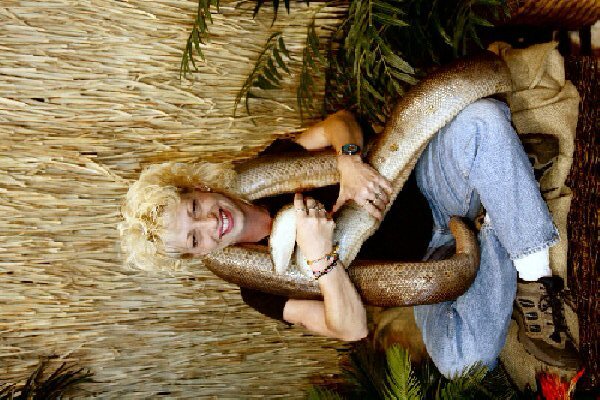 The pictures were hosted by Roark's Animal Safari - this guy is great! Equivalent to an American Steve Erwin (by crikey, what a beaut!!

); he's appeared on Animal Planet as well as other shows.....you should take a look at his website: Roark's Animal SafariAnyway, more blabbering later....I have to attend to the spawn of Satan.
What? You didn't know??? I have literally given birth to a child of the devil!!!

Parenting is such an enjoyable pasttime-I recommend it to everyone, especially my worst enemies!!! LOL!!