Okay...the Old Man requested to see some pictures of some of the things I ate at Bugfest last Saturday. I pulled these off the loacl news website. Enjoy!! I did!

First, I started with the scorpion and silkworm pupa stir-fry: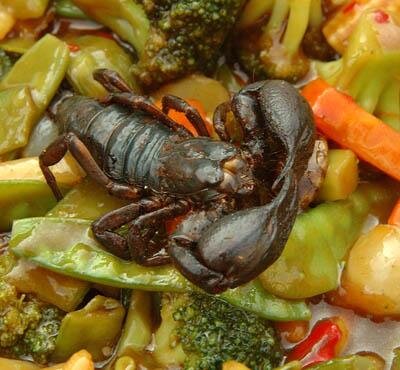 Then, you add some "critter fritters" made with mealworms, waxworms, and crickets: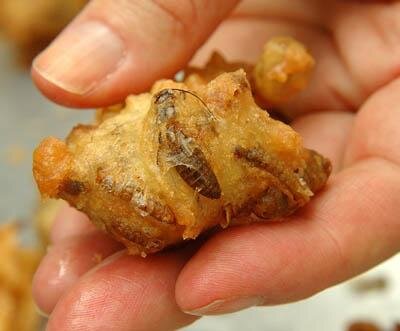 Add some "ant"-chiladas to your plate..yummy!!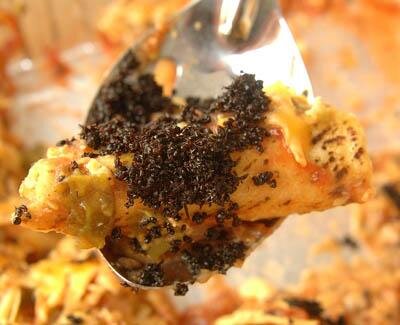 And for the piece de resistance' ~ Giant steamed Waterbug!!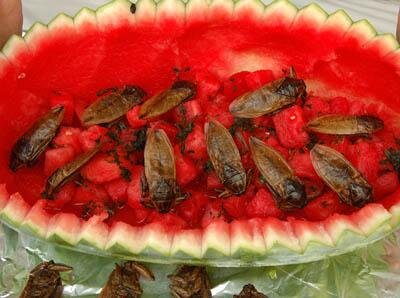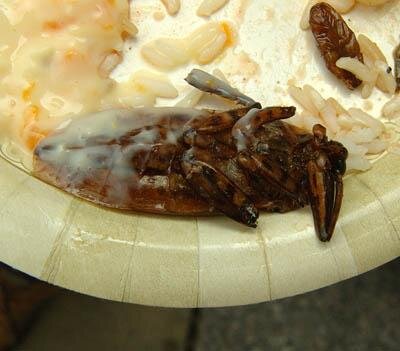 I even went back for seconds!!