As some of you know, we've been looking for a better place to live for a long time. First, we just wanted out because this place makes Buckstort look like a 5 star resort! But, after months of not really finding anything to rent (very little to choose from) and then getting screwed out of the one place we really LIKED, we happened upon this real estate agent....who's been a real blessing. She actually showed us that it WAS possible for us to own a home! And, then took us looking..... On the FIRST day of looking, this is one of the ones we went to see. I was enchanted from the beginning! It's an old, 1920's Victorian farm house (and I've always wanted a Victorian farm house!), only about a 5 minute drive from a local lake, and I am STILL in shock at the thought this might actually happen!
Please go see all the pictures in my photobucket here, and come back to see the progress! The outside needs painting (yellow, of course!) and the gardens need tending, but this is home!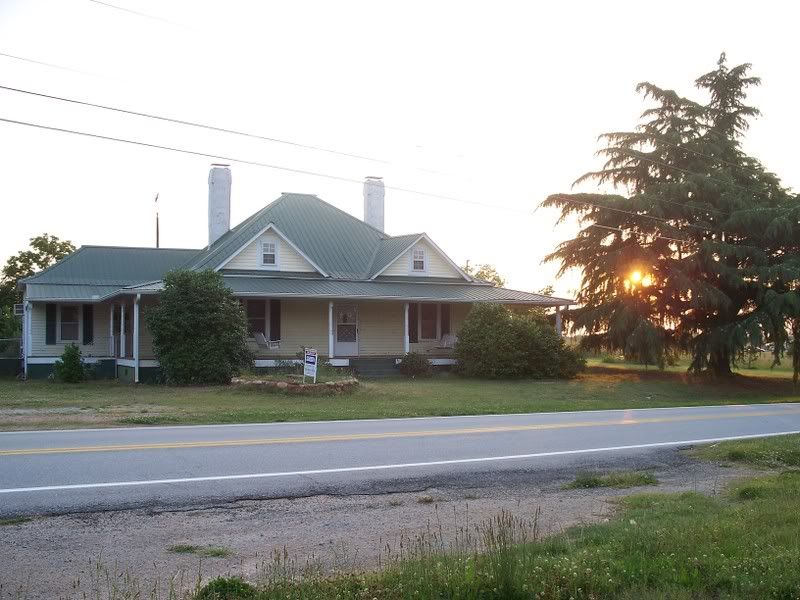 Go to the link to see ALL the pictures!!!!