Hieronymus Bosch was definitely one of the most imaginative artists of his time, possibly of all times. His personal style flavoured with dreamlike figures and visions never ceases to amaze me.
Here's one of his (in my opinion) most fascinating works, The Seven Deadly Sins (c. 1480). It's a painted tabletop, currently in the Prado Museum in Madrid, Spain.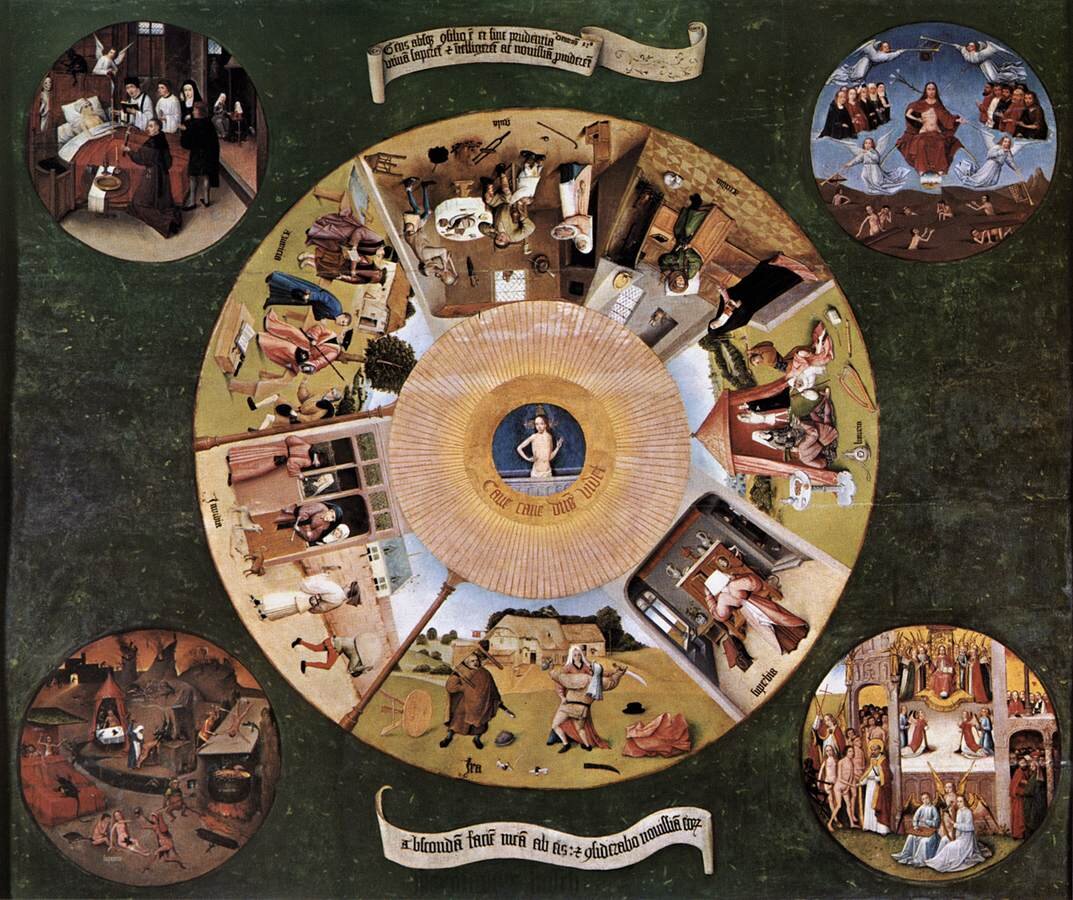 In the center there's the eye of God with Christ, and in the four corners are the "four last stages of life": Deathbed, Last Judgment, Heaven and Hell. The seven sins appear on the circle, the first one (reading clockwise, at 6 o'clock) being Anger, followed by Envy, Greed, Gluttony, Sloth, Lust and Vanity. Btw, according to the Web Gallery of Art, Envy here depicts the Flemish proverb 'Two dogs with one bone seldom reach agreement'. However, my personal favorite of these seven is Vanity.