Personalise your Profile and Twitter integration coming soon!
---
Besides the usual stats and figures, members at This is who we are can upload a personal photo and enable the option for friends to leave comments and list recent visitors on their profiles. This made your profile pages a little more personal and encouraged repeat visits.
With the forthcoming enhanced status updates feature in the next revision of our board's software, the profile page is becoming increasingly like a little user portal. With that in mind, the designers have extended the personalisation options to include profile page background customisation. You can now add a new background image or change the background color of your profile which instantly changes the feel of the page.
Here's an example, where the designer has chosen a beach scene, so he's not tiled the image. This allows the image to not repeat and remain 'fixed' so that when you scroll, the background doesn't scroll with it....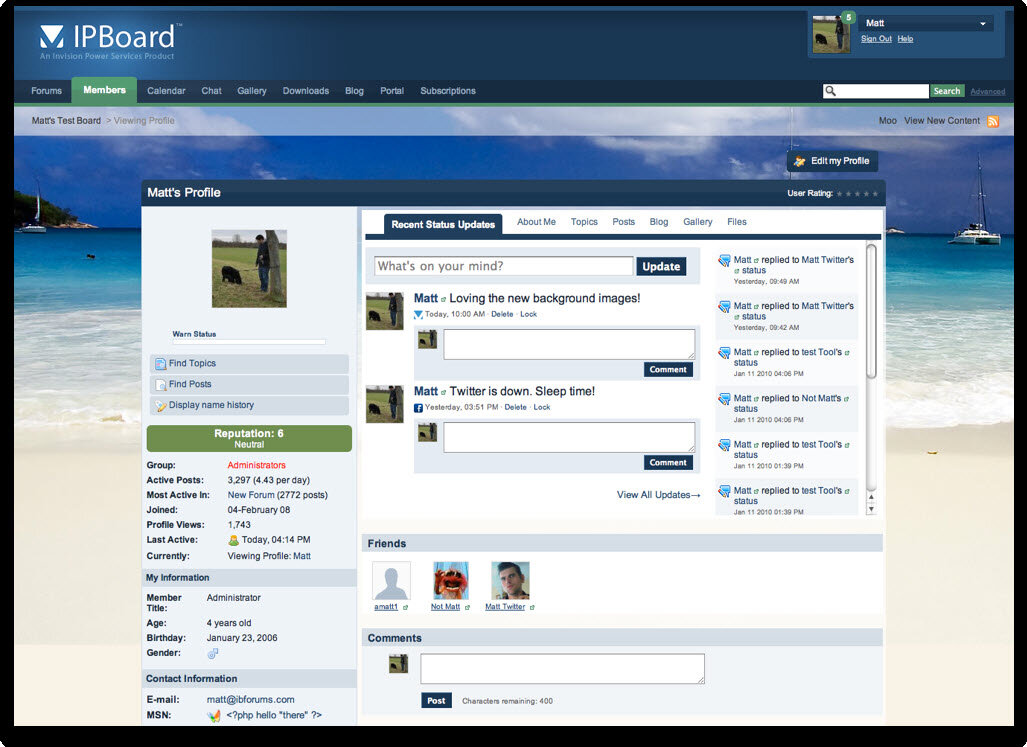 When the new software arrives, you'll note a new menu item in the User Control Panel: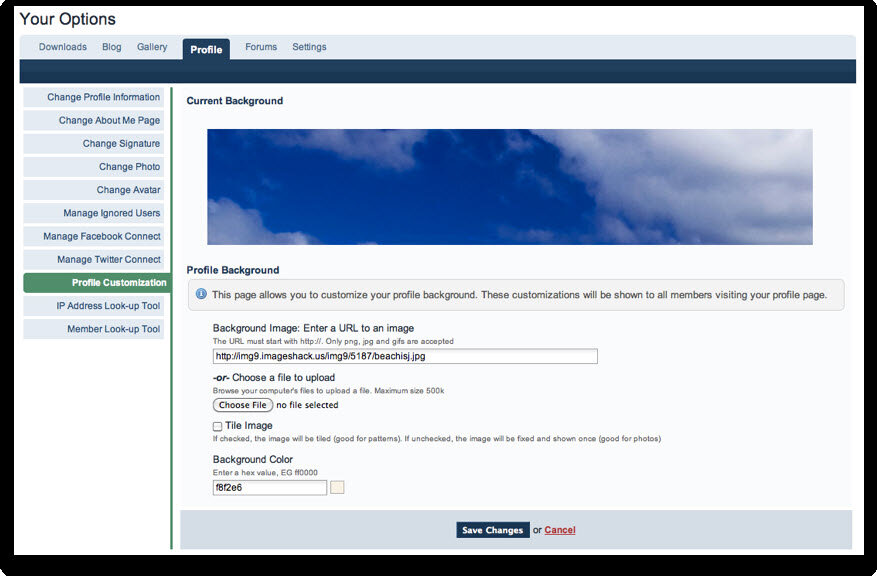 Naturally, the administrators can control which groups have permission to do this.
When the user adds a profile background, the margins on the profile page increase so you can see the background image. If the user doesn't have a background image set, the profile appears as normal with minimal padding.
The profile page has undergone a few tweaks to make it a little neater. They've moved all the user's information into the left hand bar leaving more space to the right for other data such as the status updates, etc. and they plan to develop user customisation further in future releases.
As you may already be aware, the developers have added Twitter integration into the next release of our software. This enables you to 'connect' your Twitter account to your forum account to share links, status updates and to allow you to use your Twitter photo on the board.
They've now taken this a step further and added an option to allow you to import your Twitter background preferences to your profile.
The developers test Twitter account with using a different Twitter theme: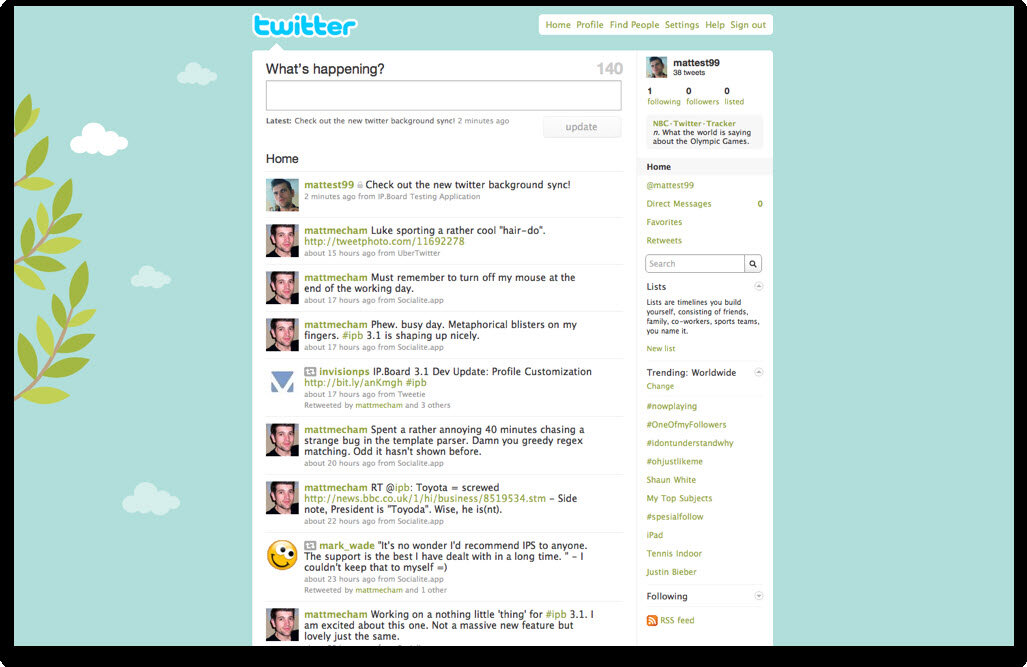 The background preferences (img and color) imported into the board software: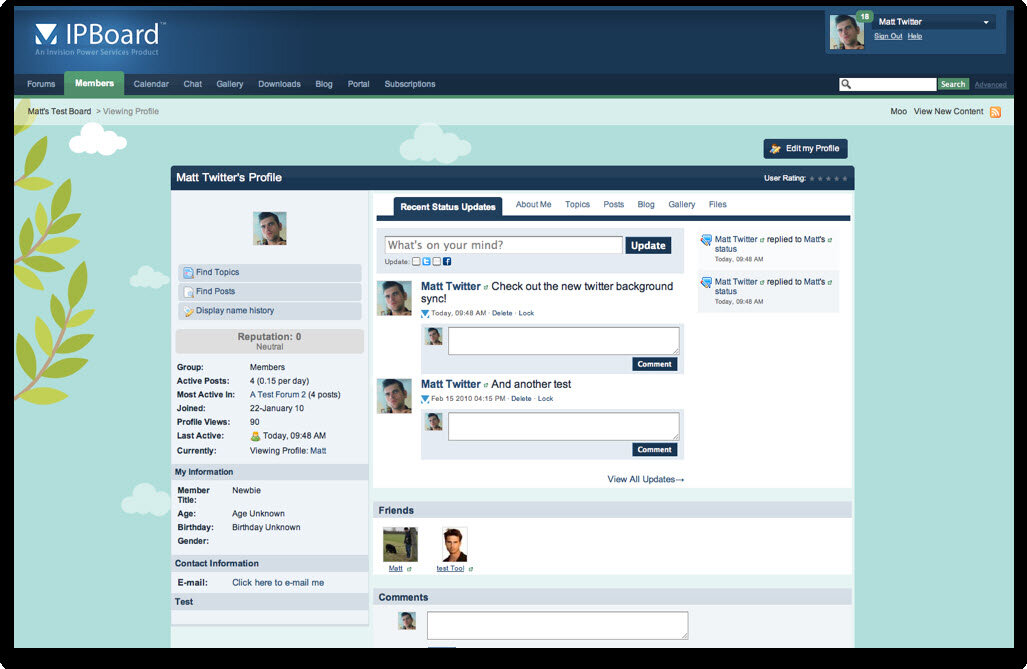 The preferences control panel: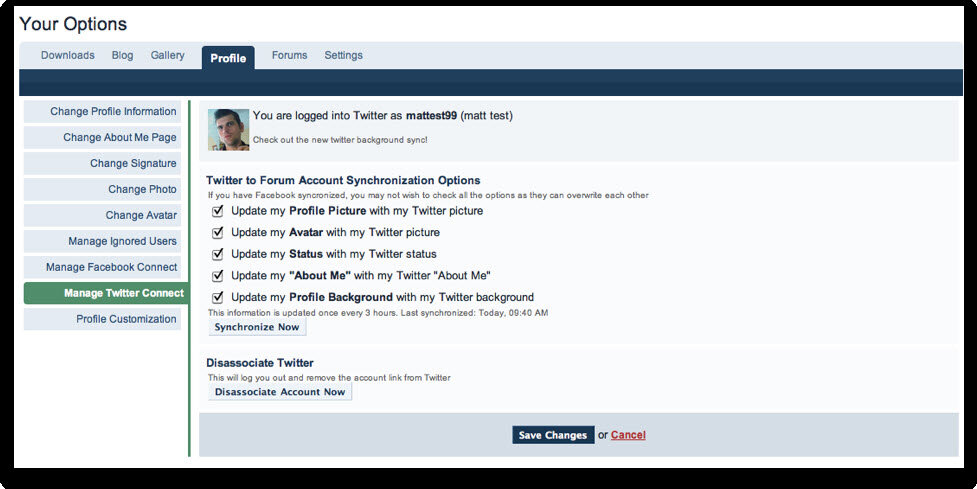 They've also added a few handy links to the Profile Customization control panel.
These links allow you to revert all customisations, remove just the background image and load your profile to see the changes: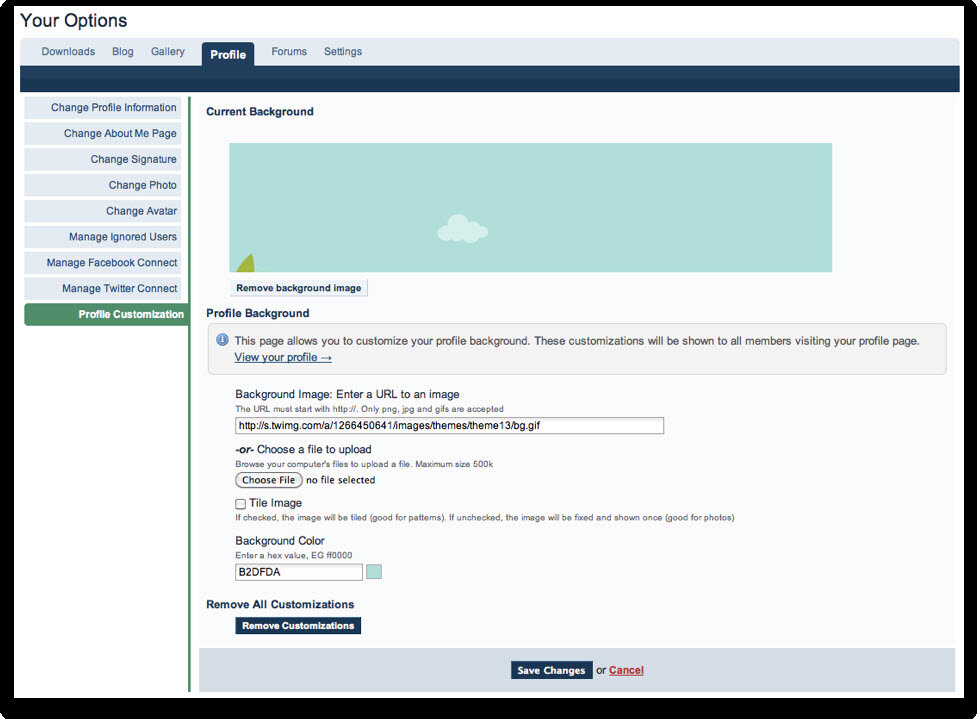 The developers have also included a quick way to remove your own customisations while viewing your profile, and if you are a Staff Member, then you can remove and disable customisations on any profile you view.
The developers hope that you enjoy this feature and allowing Twitter to set your background further personalises your board profile and re-enforces your own personal brand.