This entry is about our TIWWA Community Suite 4.2 release. It is a new feature available to all registered members. 
Our  Community Suite comes with a default profile photo which is used when members have not set a profile photo for their account. While this model has served the software well for years, our software developers IPS felt it was time for an update to the software to keep pace with current internet trends. This has led to one of the latest changes you can expect to see with version 4.2: letter profile photos.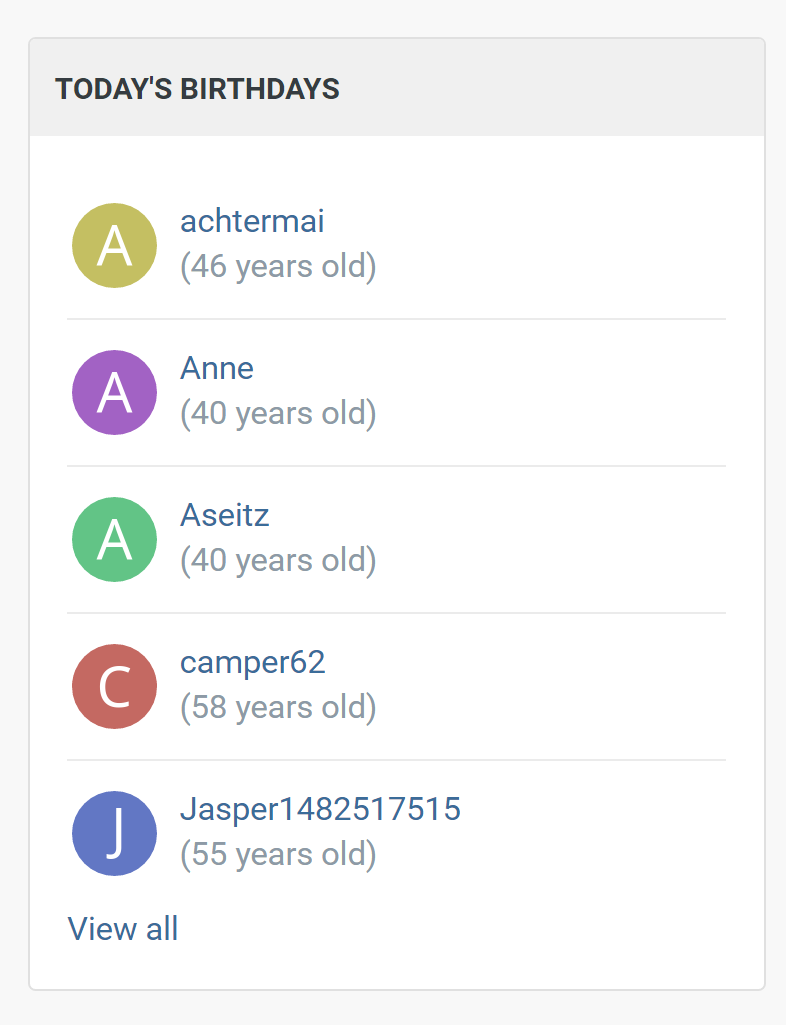 The colors are not set for each letter. You will notice in the screenshot that each "A" letter photo has a different color. They are chosen randomly when generated.
More TIWWA 4.2 feature details coming soon. 4.2 will be available this summer.