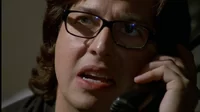 About This Club
Welcome to Roedecker's Moviedrome! Our film and movie topics now reside in this dedicated club. Share your love of movies, thoughts and film reviews here! Please use the spoiler button where necessary!
What's new in this club

Dune Part 2 has wrapped production recently with a release date of early Nov 2023. I do hope the IMAX version of the movie (which has the full image area where the disc release and digital is the cropped standard theatrical ratio but I think it should be cropped to 1.66:1 instead of the full 1.4:1 ratio) and it will be the extended version (since some scenes filmed were cut and they would develop the characters more)

James Cameron said the latest Terminator failed because they made our Grandfather's Terminator with having both Arnold and Linda returning. He said a new Terminator would focus more on AI if it is rebooted

Seems like forever-ago now 🙂

Old thread but I loved it. Only negative was having to wait for the next part haha. I really love Denis Villeneuve as a director. One of the more visually striking movies that doesn't feel like a tech demo released lately.

Millennium could show up on Hulu unless they put it on the Star section of Disney+ in the UK. Maybe Shudder (and/or AMC+) would be a better home for Millennium episodes

1

Hhhm, I just looked that up as I'd not heard of it. Apparently Fox invested half a billion in it, so you never know. I can't image MLM being shown on Disney! I read that Tubi can't operate in the UK and Europe anymore due to GDPR (privacy law) compliance, or rather the lack of the same.

I love TubiTV. I found it when searching for Columbo episodes. Might be a great place for Millennium to finally stream. There are a ton of great shows and movies, and the ads aren't that bad (when I stream online, sometimes it's just a one-commercial break).

Is this what was tipped for the top awards this year?

I love that! Sometimes, (at bandcamp 😉), if I download a show from on demand/catchup service that I didn't record, it has no ads at all, and I'm left pleasantly surprised, all warm and fuzzy that my expensive subscription was enough! I just get the little idents with no ads between them. Happens on Discovery HD a lot.

There are some great European crime and sci-fi drams on Netflix like young Wallander, The Chestnut Man, Biohackers, and Tribes of Europa. There are a few great sci-fi and horror series on Netflix As for 4K TV, I love my Roku smart TV and my 4K Sony UHD player. Both are worth the investment

1

I would totally ditch cable if TCM (Turner Classic Movies) had a stand alone pay monthly app.

1

@Voidprime: your poll is interesting in that we are apparently mostly luddites here!:) (cable/satellite users) That surprises me. I'm definitely w/you Graham, only watching news live these days. (Way too much of it IMO and none good.) And yes, it's because of all the commercials. I can't take it, I lose my train of thought. You'd think the ad agencies would realize there's a law of diminishing returns, but I guess not. Skipping thru is a pita b/c you have to do it so much. I go to my mom's and the cable company apparently knows her age so she gets targeted for all these disease/drug commercials that is scary, upsetting, nagging, and depressing. I hate it. Full HD is way to go, TV in my LR is, but not the TV in my BR, which is the one I watch most. I'd swap them, but space-wise it would be a waste. I should at least get a nice sound system for the BR TV, though, and maybe to celebrate the return of my fav series, I will! With Covid delaying new series, I did watch more short form, like YouTube videos. I didn't so much before, just occasional music videos. I actually have quite a few YT channels I watch now, though, and expect I'll continue. One I really like is a photography post-processing series that I get a lot out of. There's room for all this media in the world, I think.

1

Hi both, Good question! I like polls too! A mix here. Amazon Prime/Video, Sky which provides a mix of satellite and on demand streaming. I keep wanting to bin Sky off, it's so expensive now, and stick with Amazon and get Netflix instead. I only tend to watch the news live these days, huge respect and crush on the BBC's Martine Croxall, but also because the amount of ads and ad breaks is crazy! You have to skip them on 30x fast forward! Still have my beloved DVD shelf, of course. Never bought a Blu ray player, availability of streaming and satellite HD kind of beat me to it. If it's not on TV in HD, I no watch. My 42" plasma is now quite old, but still has awesome 1080p picture but it's full HD, not 4K. My Sky box isn't the newer Sky Q 4K version either. I could watch in 4K on my PC monitor, but never do as it's not got a USB sofa attached to it and Amazon Prime doesn't support 4K on their Windows 10 app. 4K YouTube content is stunning though!

1

Hard to get thru Covid w/out streaming, @voidprime:) I think we're finally starting to get back to some semblance of 'normalcy,' tho. Personally, I love DVDs/BluRays. No commercials, exc. maybe on the 1st disc, good picture quality, indicia of ownership/can watch whenever. Live TV has too many commercials, so I often find another way to watch. Just have mid-tier cable and Roku box (1st gen, BioN). Stuff adds up price-wise.

1

Given that many of us are just watching our shows and movies via streaming? I want to know what streaming services do you use to watch and discover movies. There are some of us who still watch just physical media while others do both (physical media and streaming). The Poll is multiple choice and doesn't reflect all streaming choices and etc. There are about over 15 options you can check

2

@voidprimeI enjoy the deleted scenes and also director's and screenwriter's commentaries when they're available. They're included less and less frequently it seems. Too bad.

I saw it twice- once on HBO Max and once in theaters. Waiting to buy the 4K UHD blu-ray. I liked the new version. great casting, production design, great cast. The only downside of the movie is that I wish the IMAX scenes would be included on the 4K and blu-ray releases, and scenes cut from the movie would have made it better (and those cut scenes are mostly character and plot development scenes in the book). I hope there is an extended cut, but the director unfortunately hates including deleted scenes or doing extended cuts

Is anyone looking forward to seeing Dune? It's said you should see it on the biggest screen possible. I wonder if it might help get people back in theaters (?) Anyway, if you see it, please comment on it. I'd be interested to know pppl's opinions.

A couple of nights ago I watched Island Zero, a welcome distraction and a nice take on the traditional b-movie monster movie. It felt at the beginning that there was a huge Stephen King influence in that it reminded me of the setting and atmosphere of his stories. Good cast with a strong female lead. Pretty gorey at times too!

Office Space (1999) Three company workers who hate their jobs decide to rebel against their greedy boss. To do that, they conspire to plant a virus that will embezzle money from the company into their account. This movie is a unique comedy experience, a true comedic classic with incredible performances by Ron Livingston, Jennifer Aniston, and David Herman. and We're the Millers (2013) After being robbed of a week's take, pot dealer David is forced by his boss to go to Mexico to pick up a load of marijuana. To improve his odds of making it past the border, David asks s stripper and two local teenagers to join him and pretend they're on a family holiday. "We're the Millers" is a great comedy starring Jennifer Aniston, Jason Sudeikis, and Emma Roberts. The movie has an interesting script that will keep you entertained through all 109 minutes. The unusual story, paired with subtle one-liners and witty remarks make it extremely funny and even better after a second watch!

Oops! Sorry! I'd not heard of those movies. Might have to check them out!

Oh. I was actually thinking of the movies titled "Horrible Bosses". I did see some of 9 to 5 a while ago.