Lance Henriksen Magic
Discussion on Lance Henriksen, the hugely experienced and talented actor, potter and artist who brought critically acclaimed life to Millennium's Frank Black and android Bishop. Not bad, for a human.
---
On being Frank Black: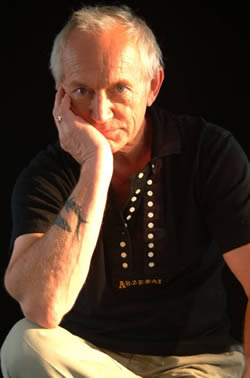 "Man, it took me a year to get out of that. With effort. The first thing I did was go to Hawaii and get two tattoos. One is a shark, the other dolphins. I felt attacked, and I felt like a beast. It was dark stuff. I think if we had gone on another year, it really would have taken hold."
- Interview with Lance Henriksen by Nick Hasted - Uncut, May 2001.
---
Subforums
Our archived special event celebrating Lance Henriksen's 70th Birthday.
365 topics in this forum
Elders (Admins)

Elders (Moderators)

70

replies

6.6k

views

Elders (Admins)

Elders (Moderators)

Elders (Admins)

Elders (Moderators)

12

replies

1.6k

views

Elders (Admins)

Elders (Moderators)

Elders (Admins)

Elders (Moderators)

9

replies

1.1k

views

Elders (Admins)

Elders (Moderators)

Elders (Admins)

Elders (Moderators)

12

replies

2k

views