This entry is about our TIWWA Community Suite 4.2 release. It is a new feature available for staff, designed to benefit all users. Screenshots are from a test developer's version.
Sometimes TIWWA staff may find situations where you want to highlight one or more replies to a content item to bring attention to a really great response. This is especially true on busier topics where you might have dozens or even hundreds of replies in a single discussion.
In 4.2, there is now an ability for a moderator to Recommend a reply (or multiple replies)...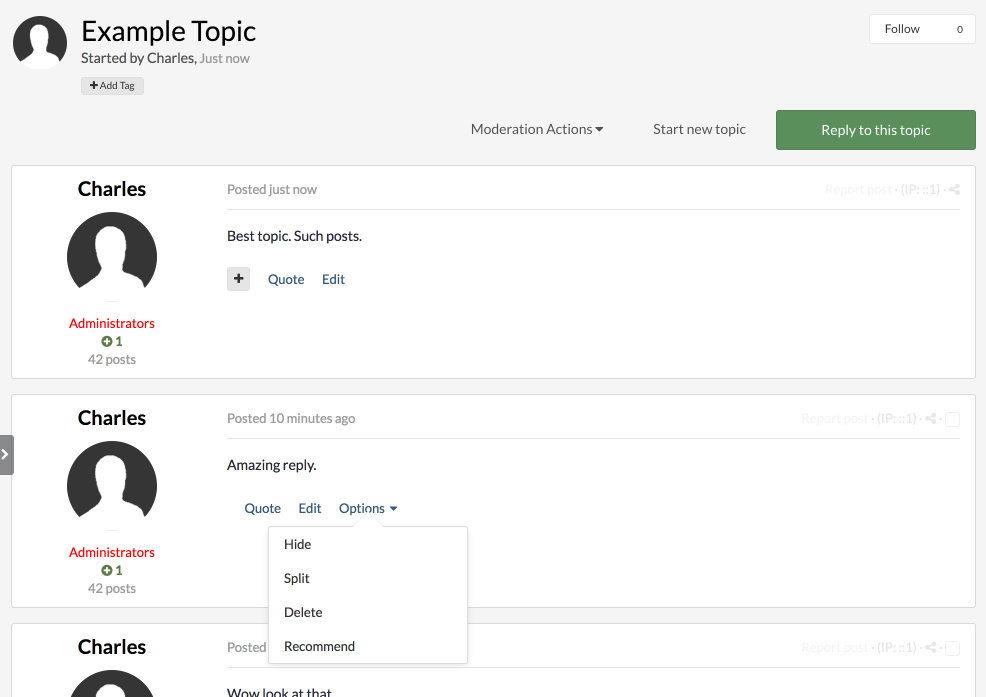 (Above image: Showing new Recommend Moderator Permission)
... and even leave an optional note explaining why they think you should view that post...


... When a reply is Recommended you will see a snippet at the top of the content item along with the optional moderator note and a link to jump right to that reply....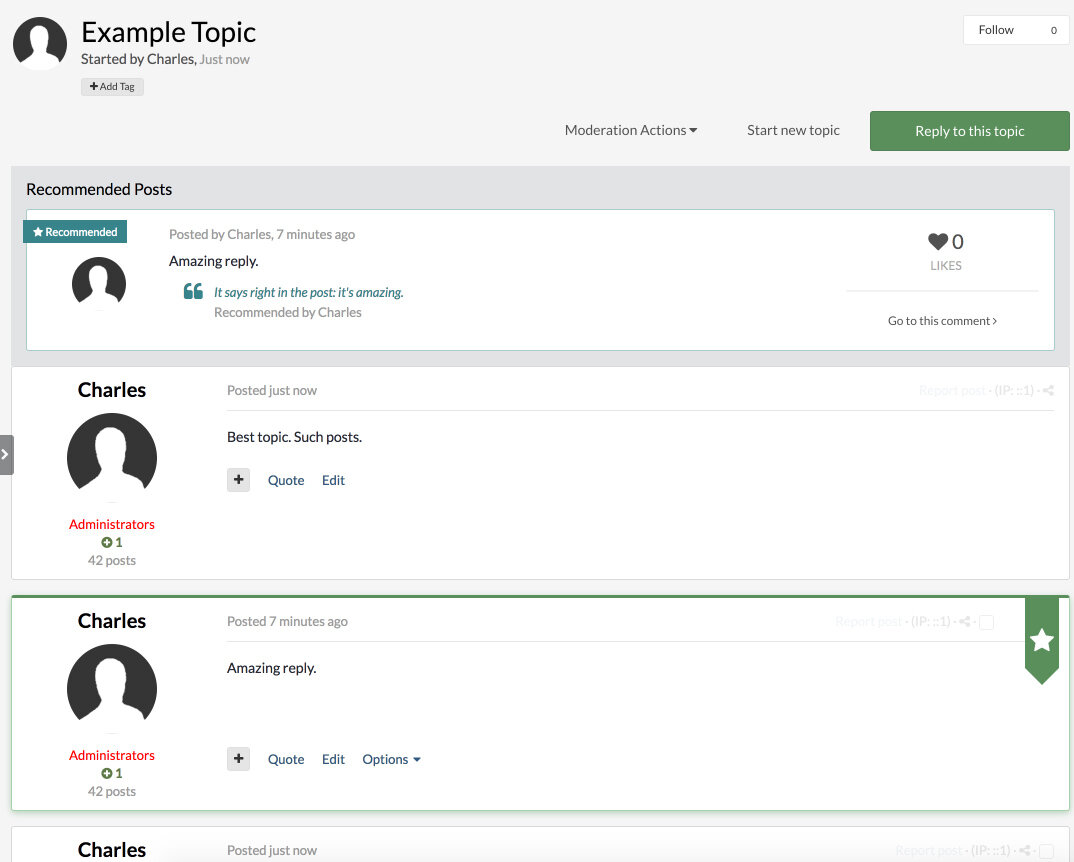 (Above image: A topic with a Recommended reply.)
Staff can Recommend more than one reply and this feature works through the Community Suite in forum topic, blog entries, gallery images, and so on. Staff can set this permission along with other moderator permissions in the AdminCP.
Our software developers IPS really think this will allow moderators to bring attention to some of the best replies, and guide users to the best content our community has to offer.