Welcome to Millennium - This Is Who We Are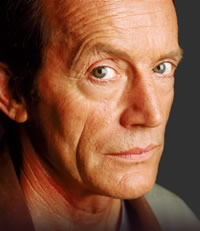 Millennium - This Is Who We Are (formerly Millennium Desktop UK) is a fan-website dedicated to promoting Chris Carter's critically acclaimed Millennium TV series and highlights the inspiring talent of Millennium's cast and production crew.
Our new website features a complex but easy to to follow Millennium Episode and Credits Guide which includes hundreds of unique, dynamic detailed profiles of every single episode and cast, character or crew member to work on Millennium. It also includes multimedia, downloads, trivia listings and transcripts as well as an inspired Millennium Episode Locations Map which allows you to follow the international journeys of Frank Black and the Millennium Group.
The Millennium Episode and Credits Guide also features episode reviews and further analysis in the form of episode articles which expand on the episode's themes and influences. We've also integrated several years worth of trivia, reviews, facts and information contributed in our forums by the shows fans, all in one convenient place. Don't miss the integrated Millennium Music Guide for a wealth of background information, lyrics, album and song details for the inspirational music that featured throughout Millennium.
M-TIWWA now features much more factual and in-depth content than ever before and is a much more modern, web-standards based solution for Millennium fans to enjoy. The site continues to include our highly popular message board, This Is Who We Are, the largest and most feature-laden Millennium dedicated forums you'll find online.
Content continues to be added to the site on a regular basis and we have highlighted several areas of our website opposite! Thank you for visiting M-TIWWA, please add a comment to our Guestbook, your feedback and thoughts which are always valued.
THIS IS WHO WE ARE